KEYWORDS
Black Opium, Black accord coffee, White flowers , Vanilla Bourbon Premium , Perfume , Fragrance , Zoe Kravitz , YSL Beauty
TYPE
Women's Fragrance

TRY IT BEFORE YOU OPEN IT
1. Select your fragrance
2. A free sample is automatically added to your shopping cart.
3. Try the sample before you unwrap the bottle.
4. If the fragrance does not suit you, you can return the product.
SHERO OF THE GAME
Sensual. Feminine. Glamorous. The Black Opium Eau de Parfum Extreme woman is the heroin of a thrilling virtual game. Edgier, bolder & sexier than ever. With a single exhilarating spray, she crosses into the Extreme. Ready to live the ecstasy.
SHARE THE ADDICTION
Like adrenaline surging in your veins. The new BLACK OPIUM EAU DE PARFUM EXTREME makes you dance all together, all night long. With your crew. Higher than ever. You play the game.
AN ULTRA-BLACK INTENSITY. TO THE EXTREME.
The black & white contrast of the original EAU DE PARFUM is taken to its ultimate tension. Extra-black coffee. Ultra-white flowers. An overdose of patchouli. No concessions. No limits. A shot of pure ego rushing through your body.


Flammable until dry. Keep away from flames and heat. Avoid spraying in eyes.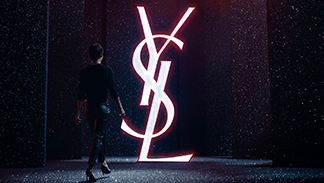 Cross into the Extreme with Black Opium Eau de Parfum Extrême, the new radical coffee floral fragrance.
KEY NOTES : Black Coffee Accord
Top notes : PEAR ACCORD, MANDARIN ESSENCE
Heart notes : ORANGE BLOSSOM, JASMINE GRANDIFLORUM
Base notes : COFFEE ACCORD, VANILLA BOURBON PREMIUM MADAGASCAR INFUSION