Mon Paris Eau De Parfum
A feminine fragrance, inspired by Paris, the city of love.
TOOLS & SERVICES
TRY IT


A FREE SAMPLE IS AUTOMATICALLY ADDED TO YOUR SHOPPING CART.

OFFER IT


WRAP YOU MON PARIS GIFT THE EDGIEST WAY FOR YOUR LOVED ONE.

MAKE IT YOURS


DRESS YOUR MON PARIS BOTTLE WITH YOUR FAVORITE LAVALLIERE.

ENGRAVE IT


CUSTOMIZE YOUR MON PARIS WITH AN ENGRAVING ON THE BOTTLE.
Strong scent with a very nice aroma, lasting all day.
Love it!

Loved this perfume! Got stopped all day by different people asking…

Long lasting, beautiful warm scent. One of my favourites.

My skin feels so smooth and restored! i barely put make up on the next day...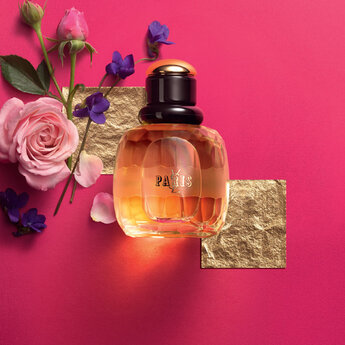 FROM "PARIS" TO "MON PARIS"


IN 1983 M. SAINT LAURENT HIMSELF OFFERS. A GIFT TO HIS ETERNAL LOVER, HIS CITY: PARIS

MON PARIS HONORS A KIND INTENSE AND VERTIGINOUS LOVE, TAKING PLACE IN PARIS, THE UNDOUBTED CITY OF LOVE.
MON PARIS, TRUE TO THE YSL LOVE FOR EXCESS, IS EVEN MORE PASSION, MORE FLOWERS, MORE PARIS. TURNED UPSIDE-DOWN PARIS.

A FRAGRANCE BY THE NAME OF HIS MUSE.
A MAD DECLARATION OF LOVE.
AN ICON THAT LIVES ON TODAY MORE THAN 35 YEARS LATER, WITH MON PARIS.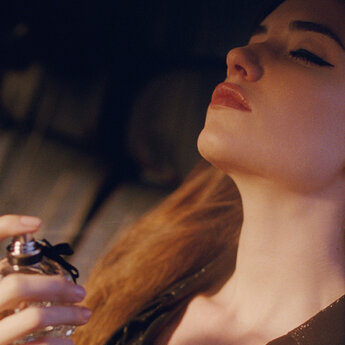 A LUMINOUS, CARNAL & INTOXICATING CHYPRE FLORAL FRAGRANCE

Vertiginous love leaves a vertiginous trail. On top, a delicious red-fruity accent drags your senses into a blooming floral heart; a bouquet of datura flowers and elegant white peonies. Deeper, lies the brightest white patchouli for unconditionally sensuality.


THE MASTERY OF DATURA

The Datura is a legendary flower. At nightfall its sensual and narcotic essence reveals: fresh dewy, dizzying. Thanks to the Headspace technology, the flower's essence is identified and recreated by our perfumers, without ever needing to harvest the flower.


THE SENSUALITY OF WHITE PATCHOULI

A fraction of the brightest facet of a rare Patchouli is used in MON PARIS. Combined with exceptional white musks, they metamorphose into a unique structure that feels aerated, clean yet extremely sensual. The pairing of such precious ingredients creates the most long-lasting frail of desire.