Mon Paris Eau De Parfum
THE HYPNOTIC CHYPRE FLORAL
DESCRIPTION
MON PARIS EAU DE PARFUM is the intoxicating chypre floral, the modern reinterpretation by Yves Saint Laurent of the iconic feminine floral olfactive family.
THE INSPIRATION
Be audacious and surrender to the vertigo of passionate love, a force that can turn Paris upside-down. That is how parisian lovers feel. The original MON PARIS Eau de Parfum is a striking "je t'aime" statement. The YSL parisian femininity, both elegant and dangerous, encapsulated in a head-turning scent. The quintessential gift of love by Yves Saint Laurent. Its bottle has become one of the most distinctive designs of YSL. A multi-faceted glass flacon bold and feminine. The lavallière that sits around the neck of the MON PARIS bottle pays homage to an iconic creation by Mr Saint Laurent, the pussy-bow tie of his blouses. A fitting tribute to the MON PARIS woman: an elegant allure and an edgy couture statement on its own.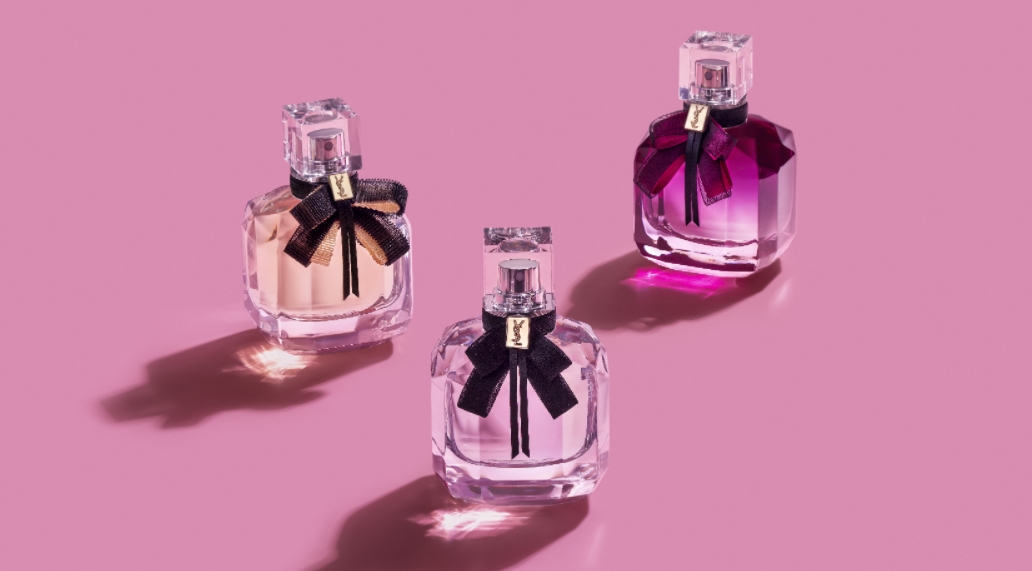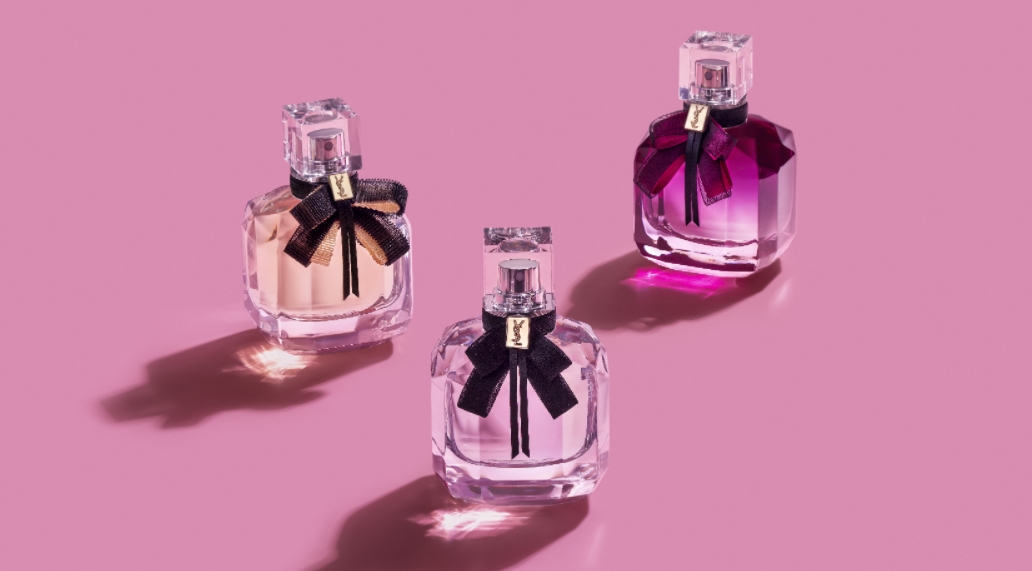 KEYWORDS
Gift of love. Parisian lovers. Floral Fragrance.
Long-lasting fragrance. Vertiginous. Hypnotic.
YSL Beauty. Yves Saint Laurent.
TYPE
Women's Fragrance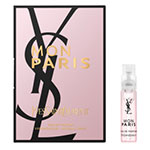 TRY IT BEFORE YOU OPEN IT
1. Select your fragrance
2. A free sample is automatically added to your shopping cart.
3. Try the sample before you unwrap the bottle.
4. If the fragrance does not suit you, you can return the product.
An intoxicating white chypre to make you lose your senses.
The sensuality of white petaled musk, enlightened by a vertiginous datura accord and balanced by the intensity of an exceptional patchouli.
The trail of intense love.
Scent family
White Chypre

Scent notes
Top notes: Strawberry, Raspberry, Bergamot essence, Calone
Middle notes: Pear flesh, Orange flower absolute, Jasmin Sambac absolute, White peony, Datura
Base notes: Patchouli essence, White musk, Ambrox, Cedarwood essence
VERTIGINOUS
LOVE LEAVES A
VERTIGINOUS
TRAIL

SWIPE TO DISCOVER THE FRAGRANCE ACCORDS.

On top, a delicious red-fruity accent drags your senses into a blooming floral heart: a bouquet of datura flowers and elegant white peonies. The datura is a flower that reveals its narcotic essence by night: fresh, dewy, dizzying. Thanks to the Headspace technology, our perfumers can capture and recreate its essence without needing to harvest it, leaving its mysterious presence untouched.

Deeper within lies the white patchouli for unconditional sensuality. A fraction of the brightest facet of a rare patchouli is used in MON PARIS. Combined with exceptional white musks, they fuse into a unique structure that feels aerated and clean yet extremely sensual. The pairing of such precious ingredients unleashes the most long-lasting trail of desire.


HOW WOULD YOU
DECLARE YOUR
LOVE?