WANT TO ADD VOLUME TO YOUR LASHES? REVEAL HOW TO MAX OUT YOUR LASH POWER

Discover the boldest mascara collections from YSL Beauty. Dare to unleash your lashes' full voluminous potential.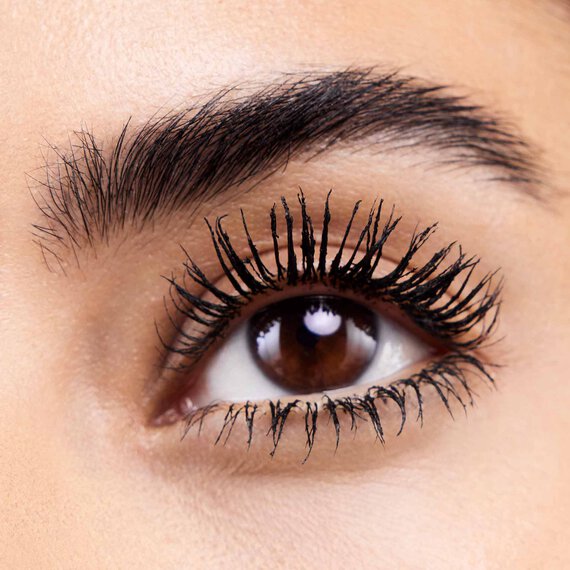 In a rush, the quickest and most effortless way to complete your look is adding drama to your appearance. Nothing can give your look the perfect finish like thick and full eyelashes. Whether it be for a natural or bold look, a stroke of mascara is the ultimate key to a flawless everyday look. It's much like how you would select a different outfit for each event. Different mascaras can also be essential to your look. While last night you might have opted for a daring bold style, this morning's meeting calls for a more subtle approach. The options for mascara are limitless. From volumizing and lengthening to curling and colorful mascaras. Finding the perfect mascara for you is essential. If you are in search of voluminous look for your eyelashes, look no further.
GET READY TO PUMP UP THE VOLUME
Specifically designed to help increase the fullness of eyelashes, volume mascara is formulated thicker and more concentrated than regular mascara, allowing it to add extra volume and definition to the lashes. The perks of using this type of mascara are plentiful. Firstly, it helps to make your eyelashes look longer and more dramatic. Secondly, it can be incredibly helpful for people with thin or sparse eyelashes, making them appear thicker and fuller. Nothing complements a look quite like a voluminous, bold lash. Make your look louder and bolder with LASH CLASH EXTREME VOLUME MASCARA. Try the Lash Clash black mascara for extreme volume and a couture black finish or Lash Clash brown mascara for an irresistible natural finish.
TAKE YOUR BOLD LASHES TO NEXT LEVEL WITH A FEW TIPS AND TRICKS
It is imperative to begin with clean and dry eyelashes when using volumizing mascara. This ensures smooth and even application. To apply, first begin at the base of your lashes, gently and carefully brushing upwards, coating each lash with mascara. You may have to apply a few coats for the desired volume, but allow the first coat to dry before adding further layers. Run the brush through the tip of the bottle repeatedly to remove excess formula and prevent clumping. Use a cleansing bi-phase water to remove the anti-smudge formula.
REVEL IN AN INNOVATIVE FORMULA
In selecting the perfect volume mascara, it is essential to pay attention to its formula. Opt for a formula that promises non clumping and long-lasting wear. To further enhance the nourishment of your lashes, opt for mascaras that are enriched with conditioning ingredients. This way, you will be able to nurture and fortify your lashes while you make them look fabulous.
Our recommendation for smudge-proof, deep black and intensely long lashes would be LASH CLASH EXTREME VOLUME MASCARA. It is long-lasting and provides mega volume to your bold lashes. A formula infused with nourishing iris florentina extract from the Ourika Community gardens.
Want to experience the mascaras firsthand? You can try them virtually with our Virtual Try On here.
In conclusion, volumizing mascara is an excellent choice for those wanting to amp up their lashes. Whether aiming for a bold evening look or simply an everyday look, volumizing mascara is the way to go. Amplify your lashes and elevate any look. Pick a quality formula and apply it carefully for best results.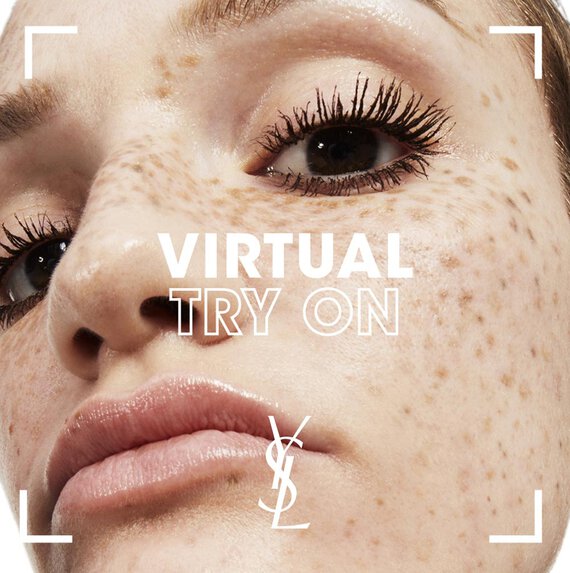 MAKEUP VIRTUAL TRY ON
UNLOCK THE POWER OF AUGMENTED
REALITY. TEST THE LOOKS LIVE, COMPARE
MASCARA FINISH AND MASTER YOUR
BOLD BEAUTY.