DISCOVER THE ICONIC HAUTE-COUTURE PIECE : BABYCAT
No one has gone wilder for the sensual feline flair of the leopard print than Yves Saint Laurent. It was first sighted in the couturier's collections on a silk dress in 1968.
DEEP DIVE INTO BABYCAT :
THE FRAGRANCE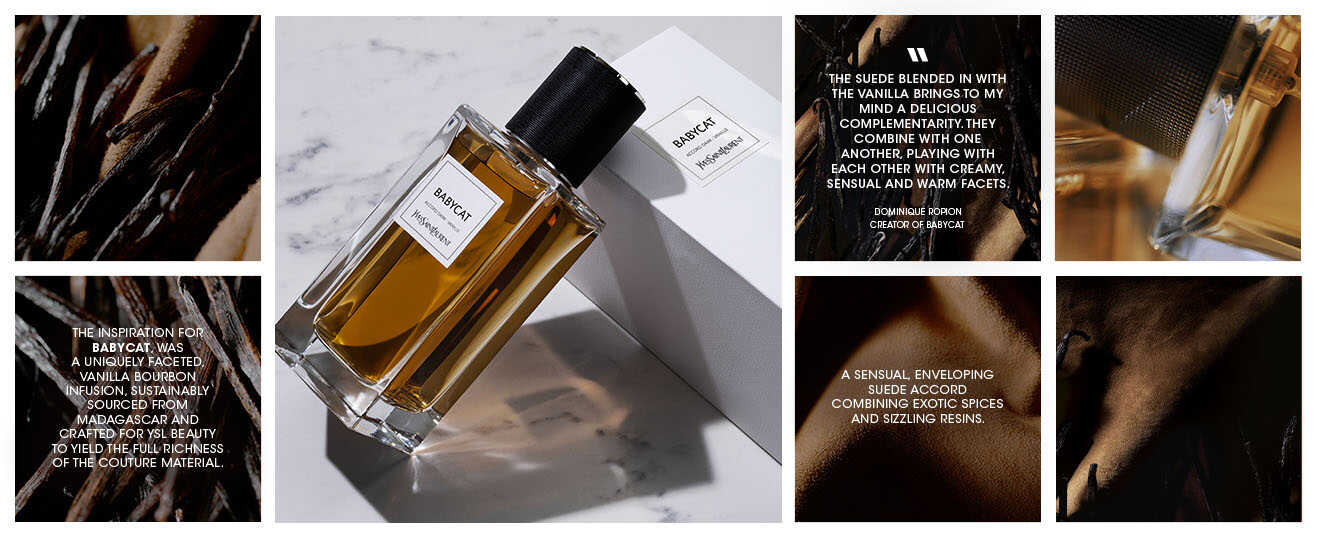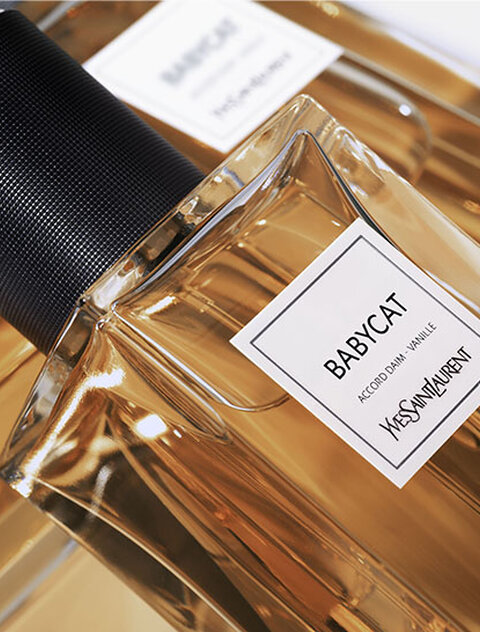 THE SIGNATURE OF HIGH LUXURY MODERNITY
Architecturally designed, the
black cap, which recalls the
texture of the grain de poudre
tuxedo fabric, towers over the
sculptural features of the bottles.
THE PRECIOUS SHINE OF A JEWEL
Crowned by a lustrous silver
coating at the centre of which is
engraved the 'Cassandre' logo,
it reflects the brightness of a gem.
THE IMPECCABLE OUTLINES
The dignified uniformity of the solid
glasswork defines a perfectsilhouette.
A fashionable, yet timeless regalia
that stands proudly in full elegance.
GET THE ULTIMATE COUTURE GIFT

SEIZE A COUTURE MASTERPIECE AND LUXURY GIFT BOXES FOR A UNIQUE ART OF GIFTING EXPERIENCE.

Personalize your gift box with a
couture ribbon for a tailor-made
wrapping.

Strong scent with a very nice aroma, lasting all day.
Love it!

Loved this perfume! Got stopped all day by different people asking…

Long lasting, beautiful warm scent. One of my favourites.

My skin feels so smooth and restored! i barely put make up on the next day...