24 Rue De L'Université - Le Vestiaire des Parfums
A woody blend of sandalwood, suede, and cedar.
THE OLFACTION

The fragrance echos a place of creation with a creamy sandalwood and a sensual suede accord transcribing the immaculate purity of the white paneling of the emblematic Saint Laurent creative studios.
AN INCONIC COUTURE ADDRESS

24 rue de l'Université, is a 17th century private mansion previously known as Hotel de Sénecterre is home to the Saint Laurent studios. Here, the collection are imagined, designed and come to life.
LE VESTIAIRE DES PARFUMS EDITION COUTURE

Inspired by the iconic addresses that forever marked the History of Yves Saint Laurent couture, EDITION COUTURE, is a collection of the higly singular scents that transcend gender and times. Deep and complex woody notes for the highest couture sillage : 6 place Saint Sulpice, 24 rue de l'Université et 37 rue de Bellechasse.
THE BOTTLE

A fragrance enhanced by a mysterious black jewel bottle with architectural and pure lines, with a couture cap adorning a luxury solid glasswork.
KEYWORDS

Exclusive collection, fragrance, high fragrance, perfume, couture, exclusive, caftan,tuxedo,24 rue de l'Université, 6 place saint sulpice, 37 rue de Bellechasse, trench, caban, blouse, YSL, Yves Saint Laurent, Saint Laurent Parfum, Saint Laurent Beauté
TYPE

Unisex Fragrance
Scent family : WOODY AMBERY

Scent notes
Top notes : INCENSE, CYPRIOL
Middle note : CEDARWOOD, SUEDE ACCORD
Base note : SNADALWOOD, Z11
ALCOHOL ● PARFUM / FRAGRANCE ● AQUA / WATER ● LIMONENE ● LINALOOL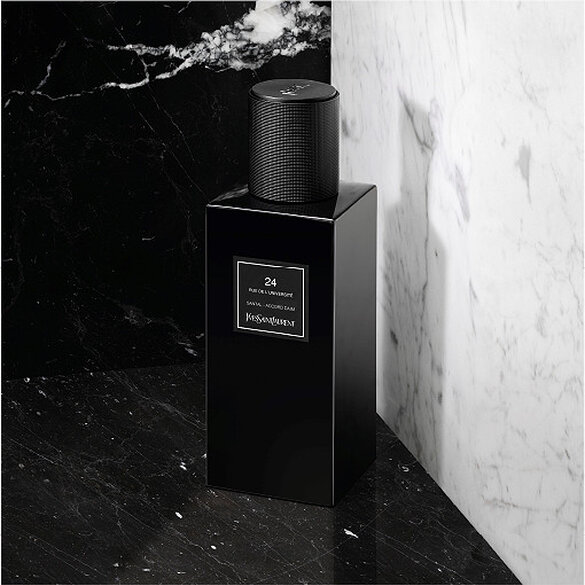 THE FRAGRANCE
THE FRAGRANCE
DEEP DIVE INTO
24 RUE DE L'UNIVERSITE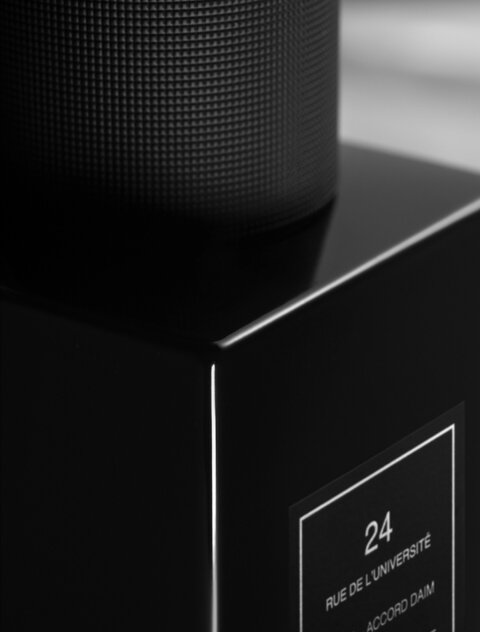 DEEP DIVE INTO
24 RUE DE L'UNIVERSITE


THE SIGNATURE OF HIGH LUXURY MODERNITY
Architecturally designed, the
black cap, which recalls the
texture of the grain de poudre
tuxedo fabric, towers over the
sculptural features of the bottles.
THE PRECIOUS SHINE
OF A JEWEL
Crowned by a lustrous silver
coating at the centre of which is
engraved the 'Cassandre' logo, it
reflects the precious shine of a
jewel.
THE IMPECCABLE
OUTLINES
The dignified uniformity of the
solid glasswork defines
impeccable outlines. A
fashionable, yet timeless regalia
that stands proudly in full
elegance.
Strong scent with a very nice aroma, lasting all day.
Love it!

Loved this perfume! Got stopped all day by different people asking…

Long lasting, beautiful warm scent. One of my favourites.

My skin feels so smooth and restored! i barely put make up on the next day...