LE VESTIAIRE DES PARFUMS - TUXEDO
HIGH PERFUMERY - CHYPRE AMBERY

LE VESTIAIRE DES PARFUMS - TUXEDO
Select a Volume
Select a volume
TUXEDO
By turning this elegant must-have into a woman's outfit MR Yves Saint Laurent built one of the most unshakable pillars of the modern woman style. A conceptual garment with distinctive features, it amounts to black ensemble, lapels and matt grain de poudre fabrics. It renews itself constantly and acquires a timeless value. A standard as omnipresent as the matt and shiny black frame of an eternally bold look.
IN 1966, YVES SAINT LAURENT INVENTED HIS VERSION OF TUXEDO BY TURNING IT INTO A WOMEN'S EVENINGWEAR.

A COUTURE MASTER-PIECE:
TUXEDO

REVEALING AN INSOLENT SENSUALITY, TUXEDO DRAWS THE SEEMINGLY STRICT CONTOURS AN UNCONVENTIONAL EROTICISM ECHOING A POWERFUL MASCULINE - FEMININE DICHOTOMY.
THE SCENT OF
UNICITY AND
ULTIMATE LUXURY
THE SCENT OF
UNICITY AND
ULTIMATE LUXURY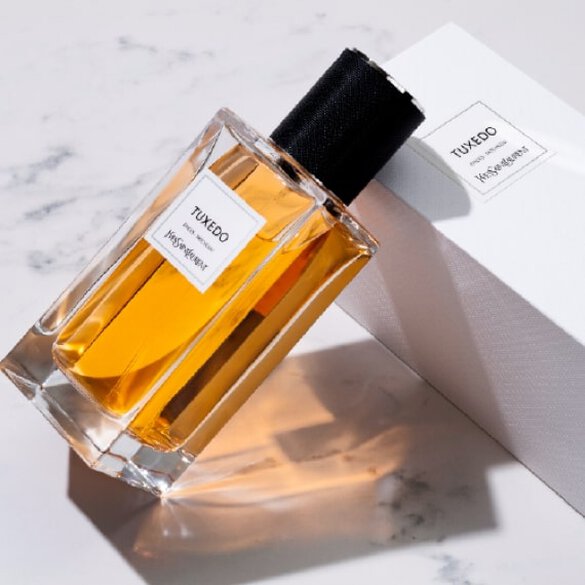 THE SCENT OF
UNICITY AND
ULTIMATE LUXURY
THE SCENT OF
UNICITY AND
ULTIMATE LUXURY
DEEP DIVE INTO
TUXEDO :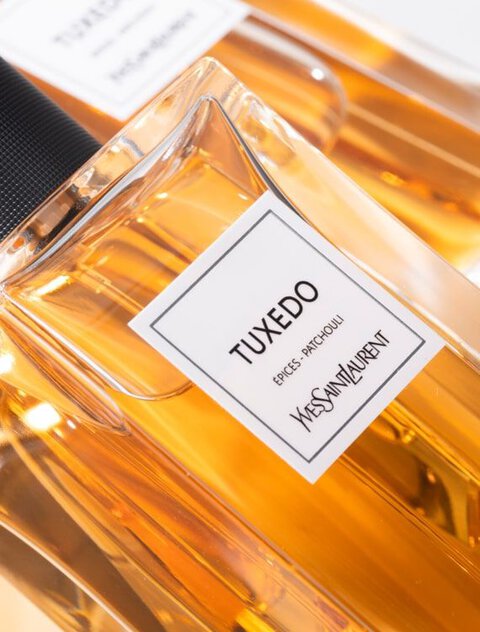 DEEP DIVE INTO TUXEDO :


THE SIGNATURE OF HIGH LUXURY MODERNITY
Architecturally designed, the
black cap, which recalls the
texture of the grain de poudre
tuxedo fabric, towers over the
sculptural features of the bottles.
THE PRECIOUS SHINE
OF A JEWEL
Crowned by a lustrous silver
coating at the centre of which is
engraved the 'Cassandre' logo, it
reflects the precious shine of a
jewel.
THE IMPECCABLE
OUTLINES
The dignified uniformity of the
solid glasswork defines
impeccable outlines. A
fashionable, yet timeless regalia
that stands proudly in full
elegance.

Strong scent with a very nice aroma, lasting all day.
Love it!

Loved this perfume! Got stopped all day by different people asking…

Long lasting, beautiful warm scent. One of my favourites.

My skin feels so smooth and restored! i barely put make up on the next day...


GET THE
ULTIMATE
COUTURE
GIFT
SEIZE COUTURE WRAPPING AND LUXURY GIFT BOXES FOR A UNIQUE ART OF GIFTING EXPERIENCE.