INSIDE OUR PRODUCTS
QUALITY AT THE HEART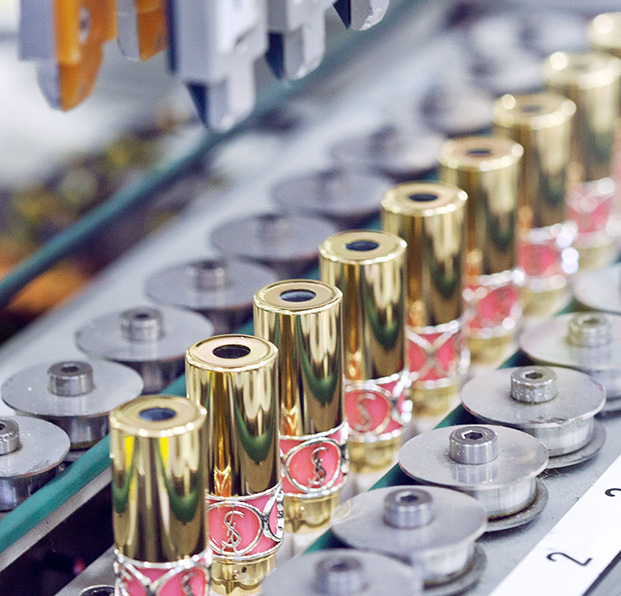 OUR COMMITMENTS TO PRODUCT SAFETY
We are committed to providing quality and safe cosmetic products to all our consumers, and beauty professionals.
To ensure our products are perfectly safe, we go through an in-depth 4-step evaluation process that begins at the earliest stages of product conception and continues once the products have been released to market: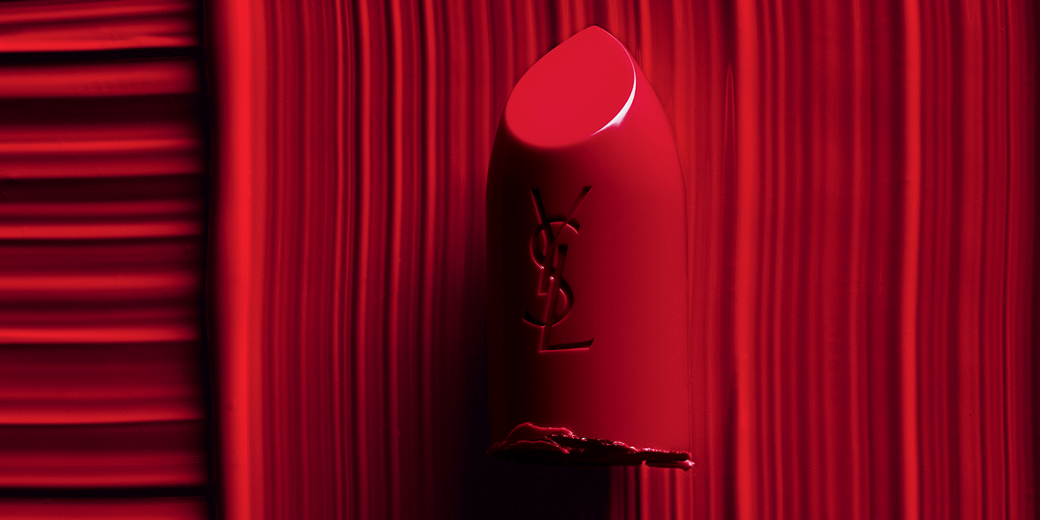 In-depth knowledge of raw materials that compose our cosmetic products
The safety evaluation of a product always starts with a deep knowledge of the raw materials we use. Having a perfect understanding of their quality, origin, or allergenic potential, among other facts, is possible thanks to the available best-in-class scientific data as well as thorough tests carried out by internal experts.
Assessment of the use of raw materials in our products
This step is essential in product safety evaluation. It consists in evaluating the potential intrinsic hazard of each raw material by a set of key parameters, linked to the exposure of the human body to these raw materials, which will enable its safe use in the finished product.
These weighting factors incorporate first and foremost the product category. Thus, the exposure will be different between rinse-off products (like body wash) and leave-on products after use (such as skincare products), or between products applied to the full body (like body milk) and those applied to a smaller area (like mascara). The weighting factors also include the frequency of product use and certain consumer characteristics which impose certain restrictions (products destined for children or for sensitive skin, for example).
Following this stage, a maximum safe concentration of each raw material in the product is determined. In order to ensure a wide safety margin for the consumer, the concentrations in the finished product are always at least 100 times lower than the no-effect dose.
Confirmation of product tolerance via a wide range of tests
Once we have verified that each raw material can be used under doses that present no risk to the consumer, we then go about confirming the safety of the finished product under normal or foreseeable conditions of use (while taking into account possible misuses) in order to detect even the smallest undesirable effect for the consumer. To do so, we first conduct an analysis comparing our new products with our extensive existing clinical database. We also subject them to complementary in vitro safety tests and clinical tests conducted on healthy volunteers constituting particular consumer groups (people with sensitive skin for example). The studies are always conducted in specialized third party laboratories and research centers, and are undertaken within a strict methodological and ethical framework. When this last stage has been successfully completed, the individual in charge of the safety assessment is in a position to finalize and sign the product safety report, which will then be included in the regulatory dossier on the product.
In addition to this thorough amont process, a fourth step occurs once the finished product has been released to market and is commercialized.
Continuous monitoring of our cosmetic products after their release to market
We carry out a strict monitoring of the security of our products as soon as they're released to market, and this is the case everywhere in the world. This is possible thanks to our international cosmetic safety monitoring network which collects and analyzes the possible undesirable effects after use of our products, reported by consumers or healthcare professionals. Indeed, as an example, it can happen that a person develops an allergy to an ingredient that is perfectly safe for the rest of the population. In case of unwanted effects, even very benign or reported by a small number of consumers, we can decide to adjust product composition, in order to ensure our consumers are confident in using our products.
QUALITY AT THE HEART OF OUR PRODUCTS
Every day, we strive to reach industrial and operational excellence. Quality is at the center of everything we undertake. Our goal is to always provide you with cosmetic products that correspond to the highest quality standards.
Quality at the heart from design to sourcing of raw materials and packaging, manufacturing and distribution.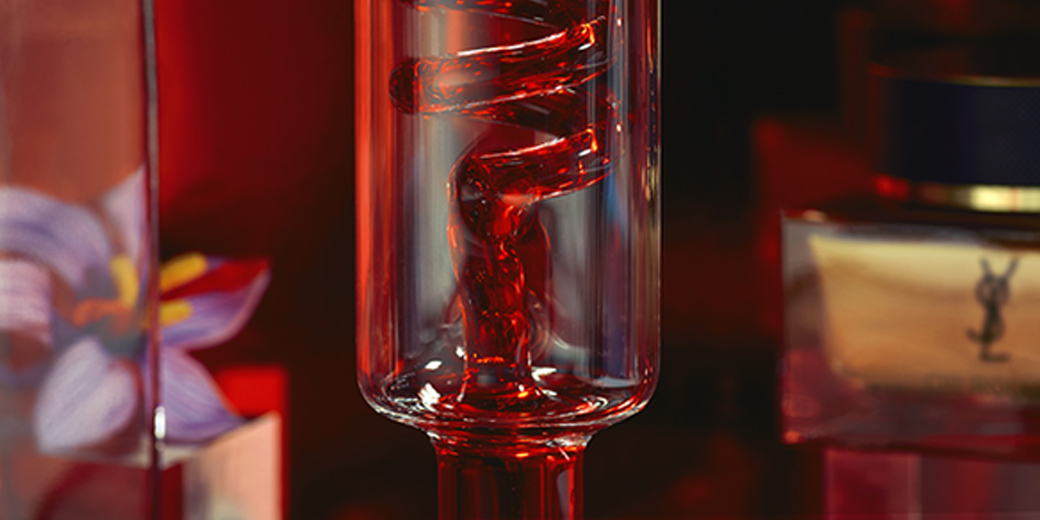 Raw materials
To manufacture a quality cosmetic product, a meticulous selection of high-caliber raw materials and packaging is essential. That is why we take time to select the best raw materials and packaging for our products, making sure they are all of the finest quality and in line with your expectations.
Suppliers
To ensure raw materials are of impeccable quality for our consumers, we strive to work with the best suppliers. To identify them, we perform exhaustive quality audits which enable us to work only with suppliers that we know and trust. Our close relationships with suppliers give us control over the reliability and traceability of raw materials and packaging, and mean that we know the history of products we place on the market.
It also enables us to ensure that the quality of the raw materials and packaging is both fitting and in line with the latest regulatory standards.
Packaging
We also strictly control the quality of the final packaging, which plays an active role in the beauty experience. This involves multiple laboratory tests.
To ensure the finest possible product quality, all raw materials and packaging are checked one more time when they enter the plant prior to manufacturing.
Finished products
Our teams make sure that the formula is compatible with its packaging. Taking the example of a mascara, we do not only check the product itself but also the brush that goes with it. We test for instance the friction of the brush against its case.
Resistance
We run tests at our plants and distribution locations prior to delivery to make sure that products have stood up to possible shocks and are still perfectly intact.
At each step, we are very demanding and our quality requirements apply at every level: in each of our subsidiary, for each of our brands and every product we make.
Our staff follows strict in-house standards that exceed by far the regulatory requirements. We aim at making sure our products are perfect at every stage of production. Over the course of the production cycle, every product is subject to about 100 quality controls.
Harnessing technological advances to enhance quality
To ensure the very best product quality, we stay at the forefront in terms of technology. This is why our plants integrate an ever-increasing number of ultra-modern technologies from the 4.0 Industry.
A prime example is the Lassigny plant in France, which in recent years has been using cobots - smart, collaborative robots - that allow employees to save valuable time, leaving them free to focus on quality control and improving their know-how.
GO DEEPER WITH OUR STORIES
OUR COMMITMENTS

OURIKA COMMUNITY
GARDENS
Harvesting natural wonders collectively while supporting the local communities of women for a more sustainable tomorrow.
Discover
OUR COMMITMENTS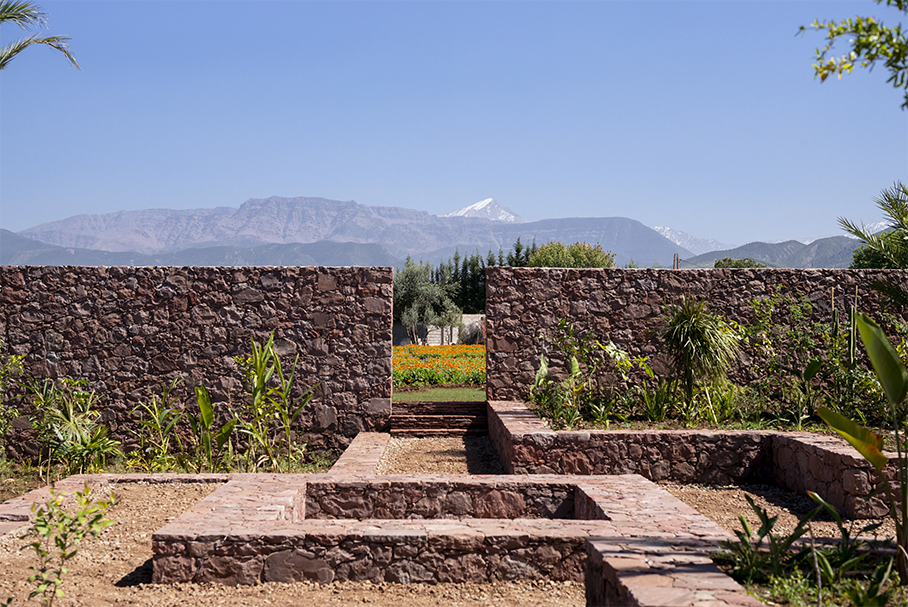 OURIKA COMMUNITY
GARDENS
Harvesting natural wonders collectively while supporting the local communities of women for a more sustainable tomorrow.
Discover