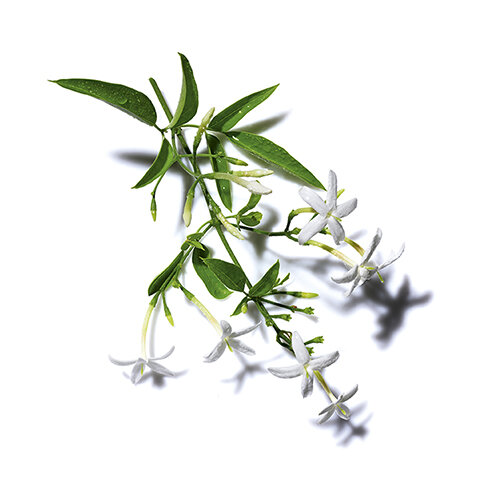 JASMINE
Botanical name : Jasminum Grandiflorum
ACTIVE MOLECULES
Cis-jasmone and methyl,
cis-jasmonate, eugenol,
jasmone, linalol, Phytol
BENEFIT
Anti-inflammatory & antioxidant


Origin: YSL Beauty Ourika Community Gardens, Morocco
FRAGRANT, FEMININE & POWERFUL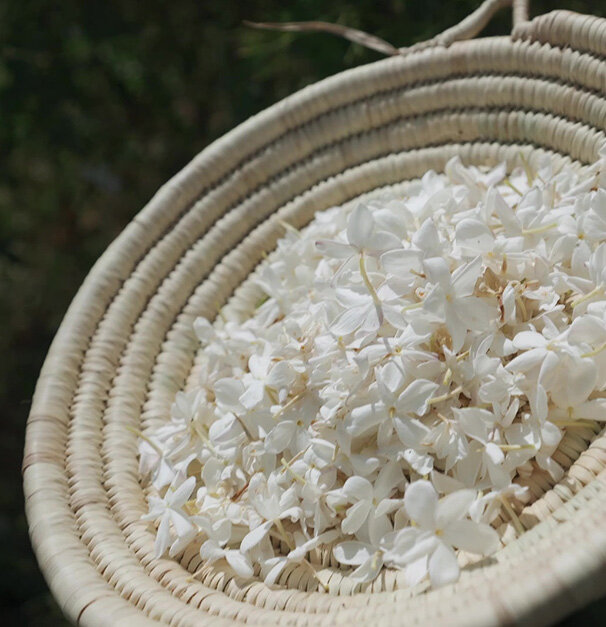 FRAGRANT, FEMININE & POWERFUL

A tiny star-shaped bloom with an outsized personality, jasmine is the epitome of femininity. It has five immaculate petals and is coveted mainly for its abundant and fragrant flowering. Behind its beguiling scent, sweet and sensual like summer mornings, the flower has special properties that refine the skin's texture and tighten pores.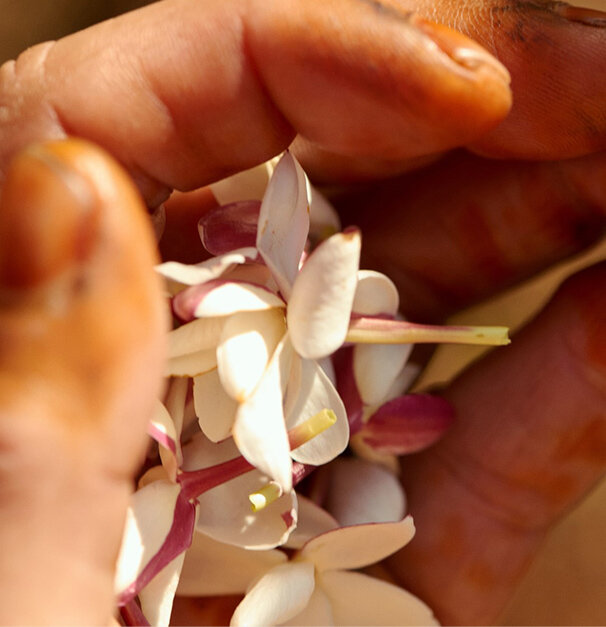 ORIGIN & HISTORY

Native to the tropical and temperate regions of Eurasia, Australasia and Oceania, the jasmine flower is popular worldwide for its delicacy and characteristic scent. It comes as no surprise that this seductive bloom has inspired romantic legends: in India, they say that Kâma, the god of love, reaches its targets by way of arrows carrying jasmine flowers. White jasmine is also the iconic flower of Marrakesh – the vibrant city that taught Yves Saint Laurent about colour – where it symbolises friendship and love.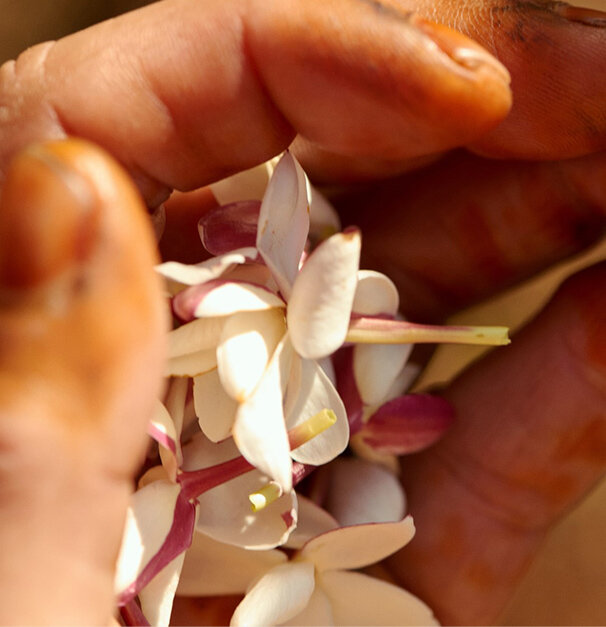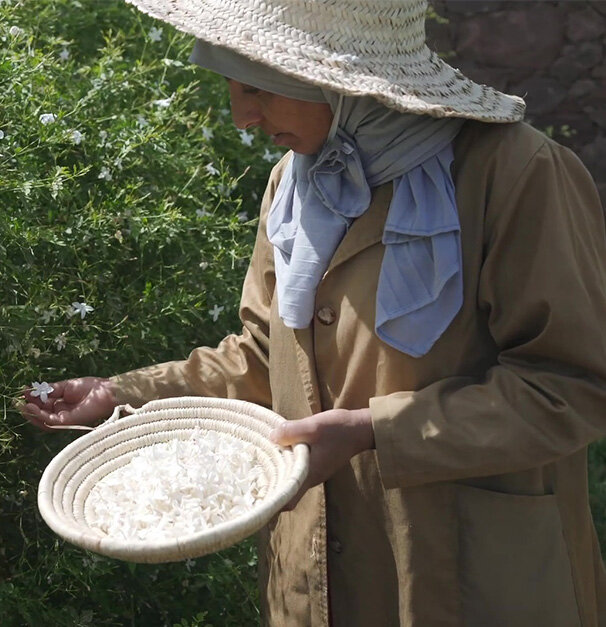 CULTIVATION

Jasmine petals are picked in summer, from May to September, in the Ourika Community Gardens of Morocco. In the heart of the preserved Moroccan Atlas Mountains, the semi-arid climate allows for a longer jasmine-growing period. The jasmine flower releases its strong, sweet fragrance after sunset.
BENEFITS

Delicate in appearance only, the jasmine flower is a powerful protector that shields the skin from external aggressors. It maintains the skin's hydration, while also improving the skin's barrier by creating a hydrolipidic film on its surface to lock in moisture and prevent tightness.
WHERE TO FIND IT:
LE CUSHION ENCRE DE
PEAU FOUNDATION
BY YVES SAINT LAURENT
This medium-coverage foundation has a gel-like texture that leaves the skin looking luminous all day long. Fresh skin, minimised pores, an even skin tone and that dewy glow… Jasmine's seductive power in a bottle. The elegant case is inspired by one the couturier's most iconic signatures: chevron-quilted black leather
BROWSE MORE
FRAGRANCE INGREDIENTS