VERBENA
Botanical name : Lippia Citriodora
ACTIVE MOLECULES
Gluconic acid, flavonoids,
polyphenols, tannins
BENEFIT
Purifying, tightening


Origin: YSL Beauty Ourika Community Gardens, Morocco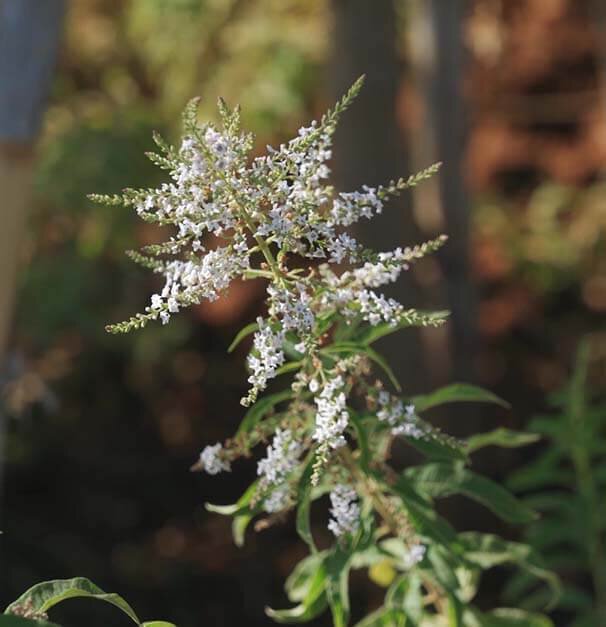 A REFRESHING ALL-ROUNDER

Aromatic. Delicate. Purifying. Verbena is a popular ingredient in herbal teas, colognes and scented sachets, calling to mind the distinctive fragrances of Morocco and its extraordinary way of life that exacerbated Yves Saint Laurent's creativity. In skincare, it has a purifying, toning influence especially suited to oily skins.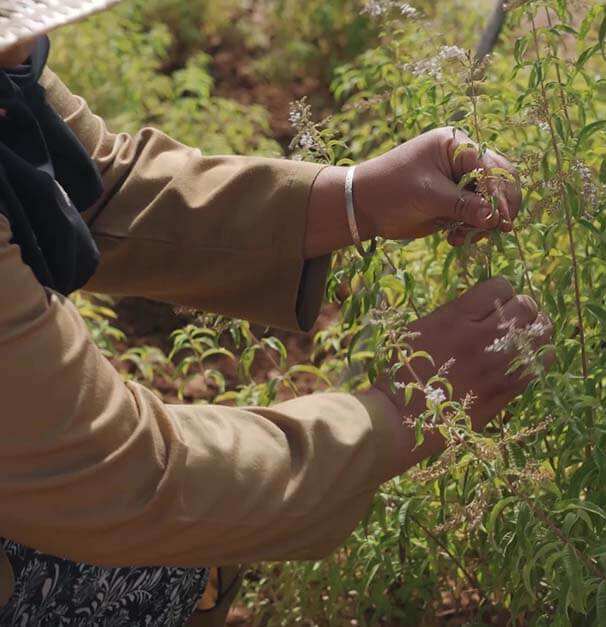 ORIGIN & HISTORY

Lemon verbena is a half-hardy perennial shrub with a light and graceful growth habit. Its pointed leaves emit a powerful lemon scent when bruised. Native to the South American Andes, it grows at dizzying heights of between 2,000 and 3,000 metres above sea level, allowing it to thrive in the Moroccan Atlas Mountains. It is also grown in the South of France.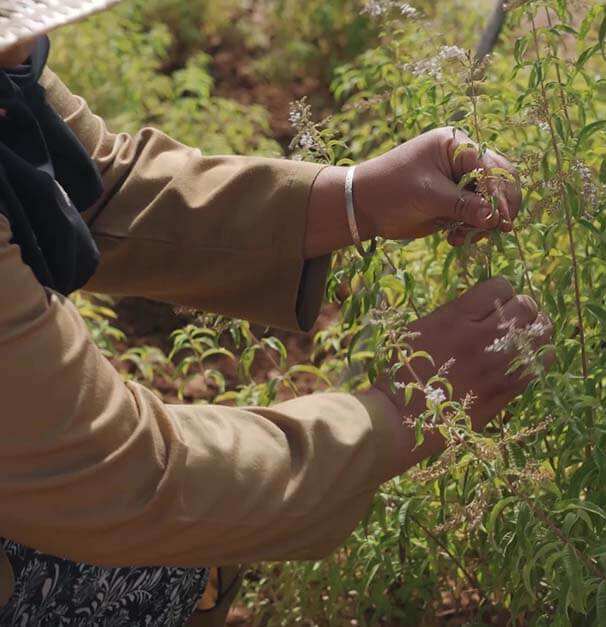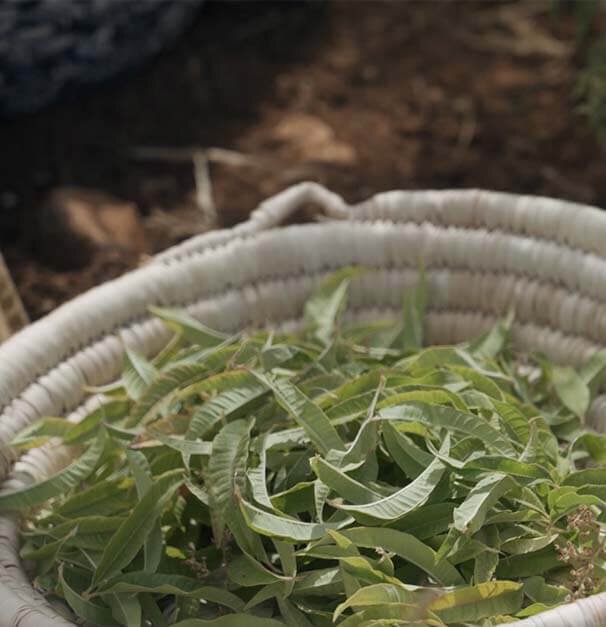 CULTIVATION

Lemon verbena is planted every year in March, as this delicate crop cannot survive harsh winters. It has long woody stems bearing narrow, elongated and slightly rough leaves. In summer, the plant produces small white flowers with a lilac centre.

In the YSL Beauty Ourika Community Gardens of Morocco, the leaves are harvested with a sickle, first in May-June, when the leaves are ash-green with a light fragrance, and then between July and August, when the leaves are dark green and very aromatic. The leaves are then dried and separated from the stems.
BENEFITS

Lemon verbena contains a host of flavonoids, together with gluconic acid, polyphenols and tannins. It has smoothing, antibacterial and anti-inflammatory properties that soothe, refresh and tone the skin. It is used to purify combination to oily skin, and to tighten pores while preserving the skin's balance.
WHERE TO FIND IT:
NU TONE CORRECTOR
BY YVES SAINT LAURENT
A creamy texture with color correcting pearls. Exist in 3 shades for 3 skin concerns.
Each is enriched with potent soothing verbena extract from Ourika Community Gardens and Vitamin E.
Bare skin appears brighter, even and naturally radiant over time.
BROWSE MORE
SKINCARE INGREDIENTS