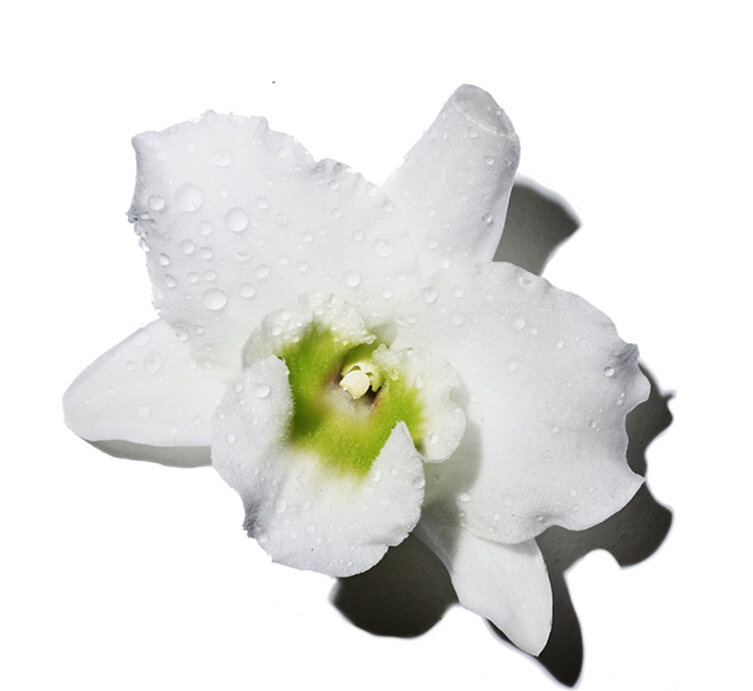 ORCHID ACCORD
Botanical name : Stanhopea oculata
PART OF THE PLANT
Fresh Flowers
PROCESS
Headspace technology
COMPOSITION
Natural and
man-made materials

A jungle orchid discovered in the wild, Stanhopea Oculata offers its suave scent to YSL BEAUTY
thanks to a cutting-edge, environmentally respectful technique that allows perfumers to capture its
quintessence without touching the flower.
CAPTURING A JUNGLE ORCHID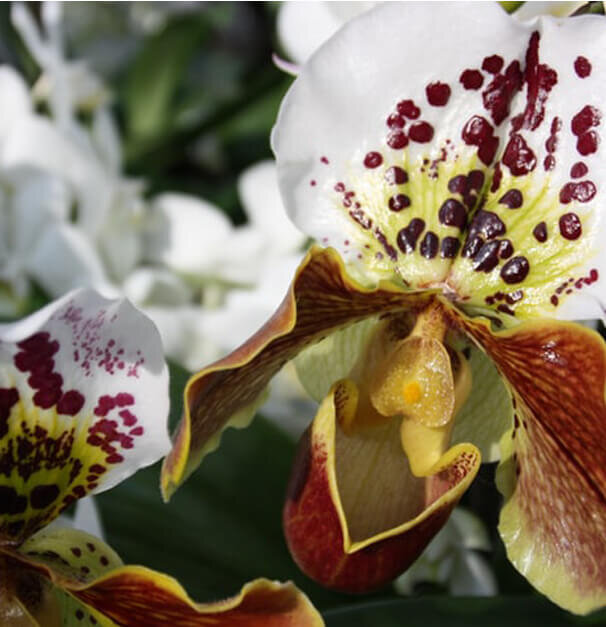 CAPTURING A JUNGLE ORCHID

She may be as graceful and delicate as a hummingbird, but beware: she's spotted like the jaguar that prowls her native Mexican jungles… The Stanhopea Oculata orchid is a true temptress, enticing pollinators with its suave vanilla-like fragrance – a scent it shares with its sister vanilla, also an orchid vine. It's no wonder the beautiful exotic bloom fascinates perfumers: it offers them a new, more floral vision of the sensual vanilla note.

Since it is impossible to obtain the essence of orchids through traditional methods of extraction, their scent must be captured through the cutting-edge headspace technology that allows perfumers to reproduce it with a fine-tuned accord of natural essences and man-made molecules.

"The Orchid accord offers floral, creamy, vanilla and spice notes with slightly smoky facets. It is a perfect match with orange blossom absolute to enhance the sensuality and femininity of Libre's floral heart, and to dare a more captivating, magnetic, incandescent facet. It naturally found its place in a fragrance that expresses a burning, contrasted sensuality."

Anne Flipo, Carlos Benaïm
WHERE TO FIND IT:
LIBRE,
THE EAU DE PARFUM
INTENSE BY
YVES SAINT LAURENT
With LIBRE EDP INTENSE, Yves Saint Laurent's iconic scent takes on more depth and mystery, intensifying the tension between cool masculinity and smoldering femininity that is the signature of LIBRE EDP.
Unleashing the fragrance's fiercely sensual nature, LIBRE EDP INTENSE turns up the heat with the flamboyant Orchid accord. Like an intriguingly exotic bloom pinned on a sleekly tailored tuxedo, accenting the femininity of the woman who wears it, the Orchid highlights LIBRE's sultry seduction.
Its captivating fragrance burns through the melting floral heart of LIBRE INTENSE, matching the honeyed facets of the burning orange blossom with the perfume's smooth vanilla and glowing amber accord
BROWSE MORE
FRAGRANCE INGREDIENTS