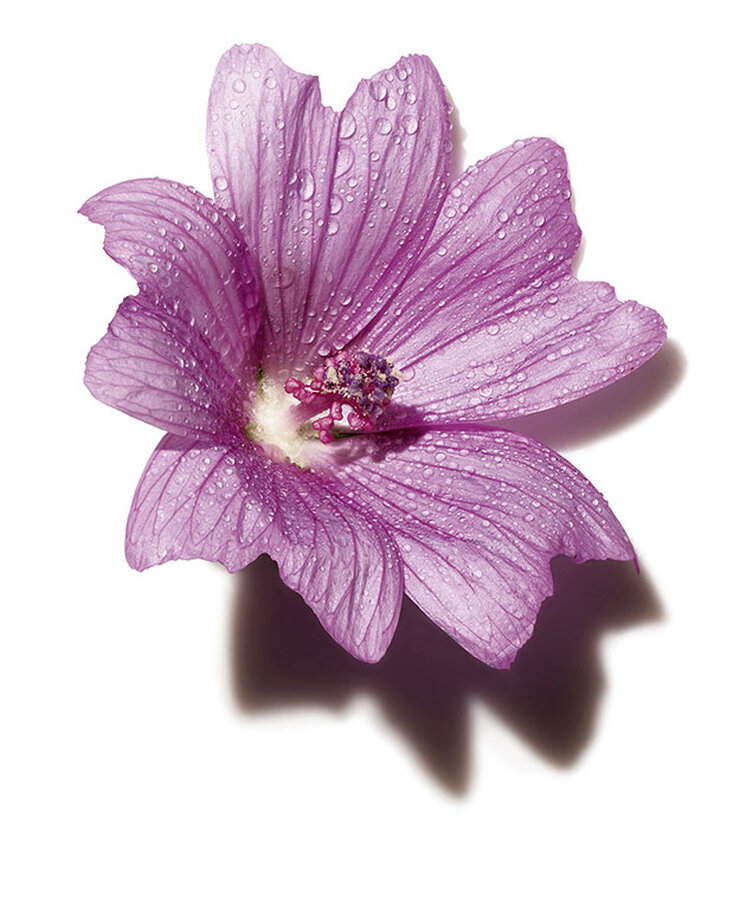 MARSH MALLOW FLOWER
Botanical name : Althaea Officinalis
ACTIVE MOLECULES
Flavonoids, Kaempferol
glucoside,
mucilage,
pectin
BENEFIT
Brightening & protection


Origin: YSL Beauty Ourika Community Gardens, Morocco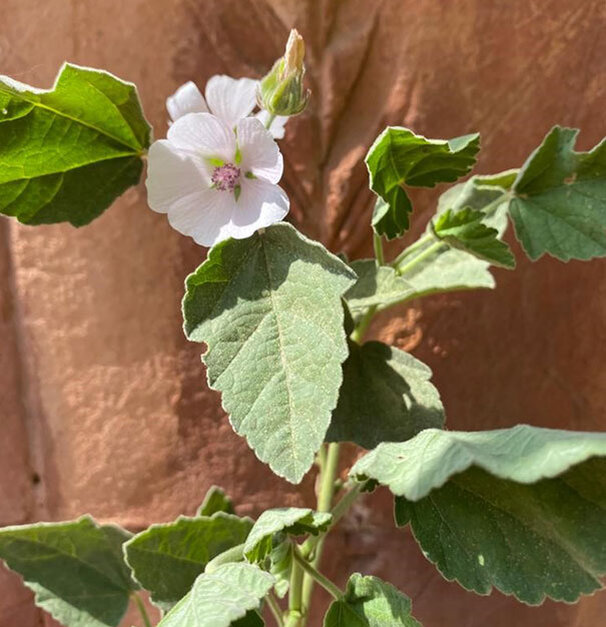 HARD TO SOFT

The marsh mallow flower's name calls to mind pastel-coloured soft sweets. But its root – the source of a confection made since ancient Egyptian times, which has evolved into the marshmallow treats we know today – is surprisingly thick and rigid. This robust structure reflects its fighting spirit: the root protects the skin against external aggressors, while also promoting radiance.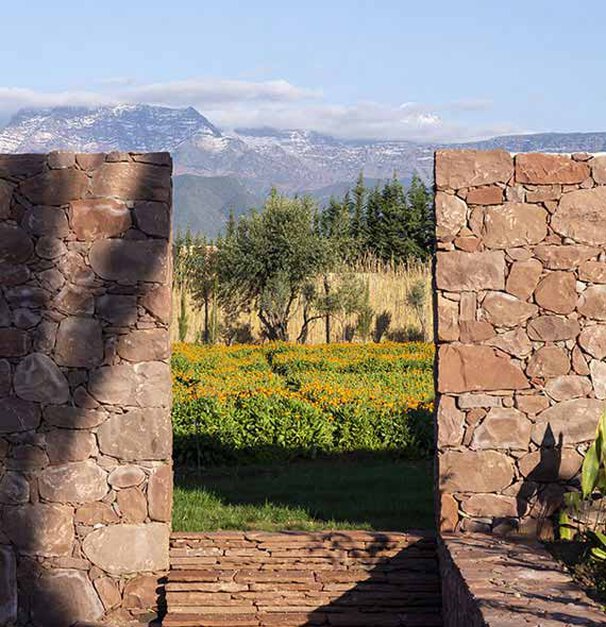 ORIGIN & HISTORY

Native to Europe and Western Asia, the marsh mallow flower is a perennial plant of the Malvaceae family – making this bloom a sibling of okra, cotton and cacao. Its Latin name, Althaea officinalis, comes from the Greek word altho, meaning "to heal". Hippocrates used marsh mallow flower to heal wounds in ancient times.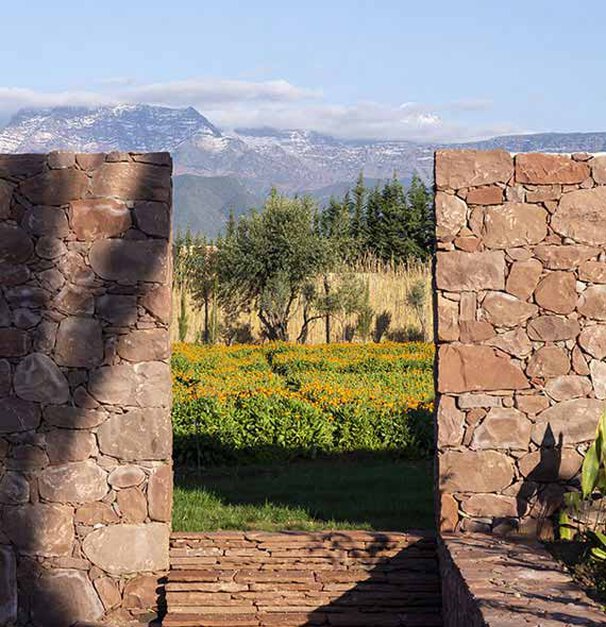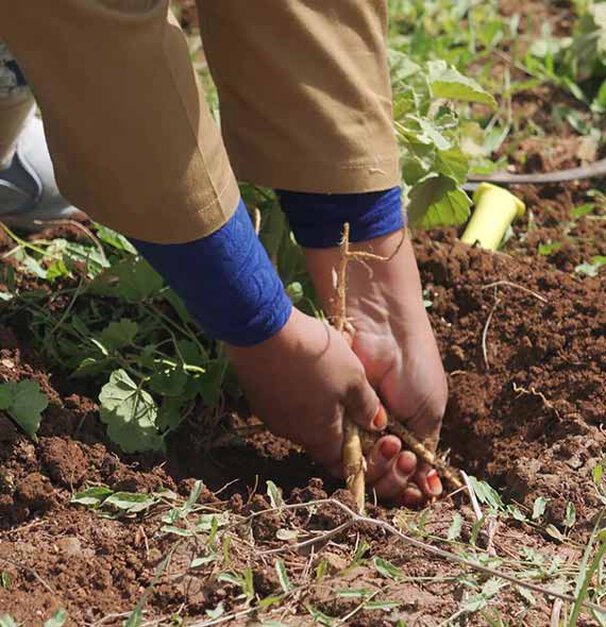 CULTIVATION

Drawn to water, the marsh mallow flower grows in damp areas like marshes, near the sea, or close to lakes. The flower develops a thick root with several rigid stems that have little or no branching, and the entire plant is covered with white bristles. The flowers blossom in the axils of the upper leaves. Mallow root is harvested by hand in July and August.
BENEFITS

Marsh mallow flower is a treasure trove of complex molecules that stimulate the flowering process while protecting the developing flower against UV rays. Applied to the skin, marsh mallow extract protects against urban aggressors for a radiant skin tone – empowering you to have the skin you want while living the life you want.
WHERE TO FIND IT:
Pure Shots Light Up
Serum
BY YVES SAINT LAURENT
Nature and science come together in synergy in the YSL Beauty Pure Shots range, tailored to contemporary women with active urban lifestyles. This illuminating serum instantly brightens and improves the skin tone while reducing dark spots and discolouration for a luminous, even complexion.
BROWSE MORE
SKINCARE INGREDIENTS