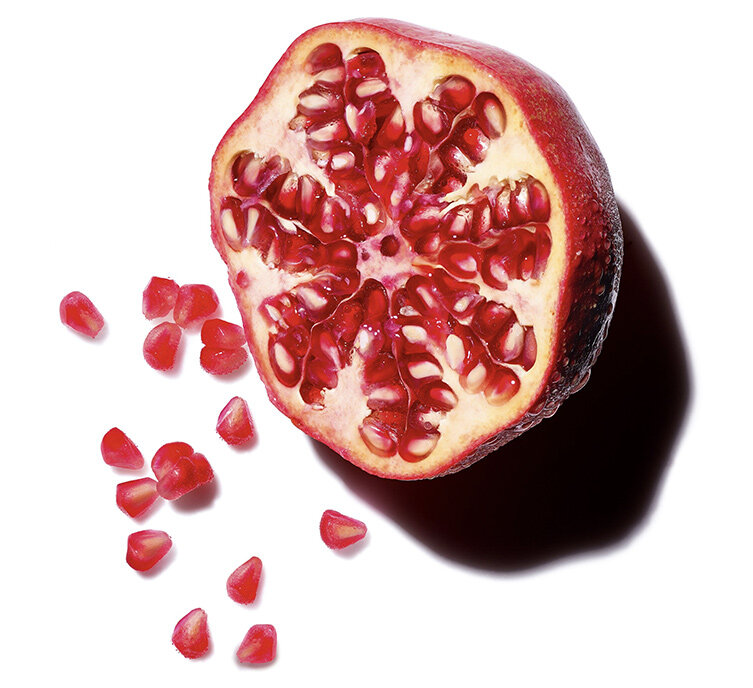 POMEGRANATE
Botanical name : Punica Granatum
ACTIVE MOLECULES
Ascorbic acid, malic
acid, oxalic acid,
punicic
acid, piperidine alkaloids,
anthocyanosides,
polyphenols, sugar,
tannins, vitamin C
BENEFIT
Smoothing, anti-oxidant


Origin: YSL Beauty Ourika Community Gardens, Morocco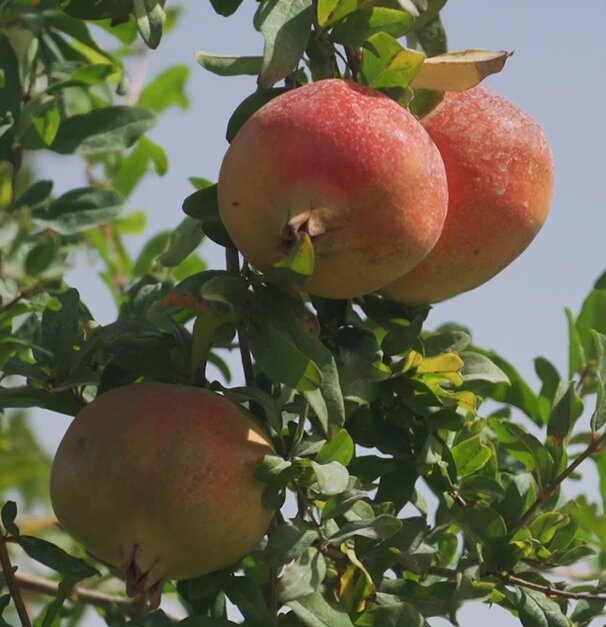 A FRUIT WITH ATTITUDE

Exotic. Sensual. Alluring. The ultimate Mediterranean fruit, the vivacious pomegranate bursts open to reveal bright, sweet and tender seeds gracefully encased in a thick, leathery skin. It has been prized for its exquisite taste, health properties and ruby red colour – a brazen shade that to Yves Saint Laurent embodied both glamour and provocation – for centuries.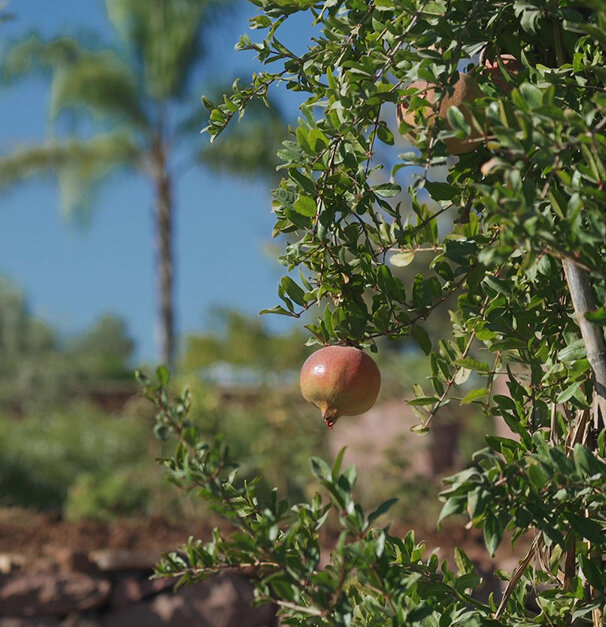 HISTORY & CULTIVATION

The sensual, dark red hue extracted from the pomegranate stimulated the imagination throughout antiquity. To ancient Greeks, it symbolised abundance – a tradition that lives on to this day, as pomegranates are broken open during weddings to wish happiness and fertility for the bridal couple.

The fruit's symbolic appeal has spread beyond the European continent: Berber women traditionally mix powdered corn poppy petals and pomegranate peels to produce Aker el Fassi, a crimson paste that enhances their lips and cheeks on their wedding day.

The pomegranate tree is a leafy, deciduous fruit tree that produces flamboyant flowers made up of fleshy sepals and crumpled petals. The fruit is harvested by hand between October and November in Morocco.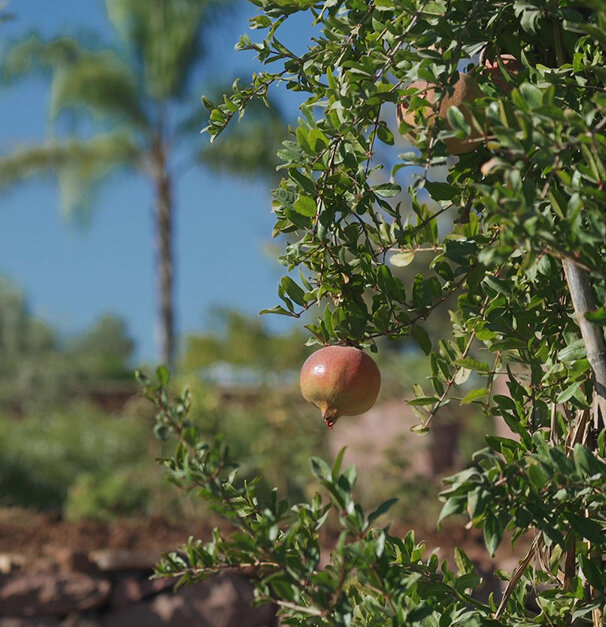 BENEFITS

A scarlet powerhouse of nutritional goodness, the pomegranate is packed with vitamins and metallic elements. The juice contains ellagic acid, a natural antioxidant that helps combat the effects of UV radiation on the skin, promoting a smoother skin texture and a radiant glow. In make-up, pomegranate juice protects the lips from external aggressors to keep them smooth and plumped.
BROWSE MORE
SKINCARE INGREDIENTS