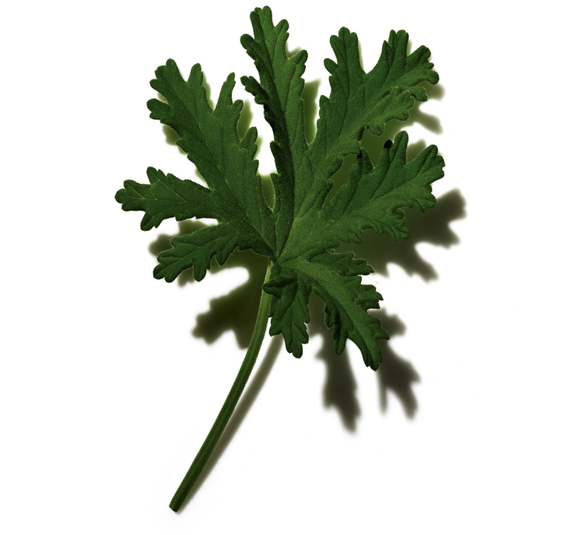 ROSAT GERANIUM LEAF
Botanical name : Pelargonium Graveolens
ACTIVE MOLECULES
Alde hydes (citrals:
geranial and neral)
ketones, esters, (formate
and citronnely
l acetate, geranyl acetate),
sesquiterpenes,
terpenols
(citronellol, geraniol)
BENEFITS
Energising, anti-inflammatory,
anti-ageing


Origin: YSL Beauty Ourika Community Gardens, Morocco
EVERYDAY BLOOM,
UNCOMMON STRENGTH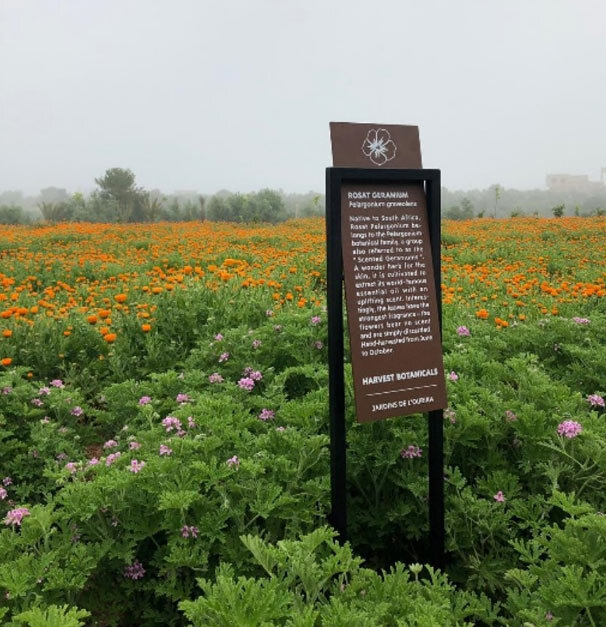 EVERYDAY BLOOM, UNCOMMON STRENGTH

Yves Saint Laurent championed beauty that draws its strength outside of standard conventions. While we typically associate geraniums with the bright splashes of colour that grace European balconies, the leaves – though not as striking to the eye – are a wonder herb for the skin.
HISTORY & CULTIVATION

Native to South Africa, rose geranium made its way to Europe in the 17th century and is cultivated for its aromatic foliage. The flower's characteristic pink, white and red blossoms emit a scent similar to that of the rose, but fresher and more aromatic – see it as the cooler, tougher brother of the rose, to which it is not related botanically.

Rose geranium is grown in many countries, from Egypt to China. The bushy plant has velvety leaves covered in fine hairs, and delicate, pink-speckled blossoms. Interestingly, the leaves have the strongest fragrance – the flowers are simply discarded. Harvesting takes place between April and May in Morocco.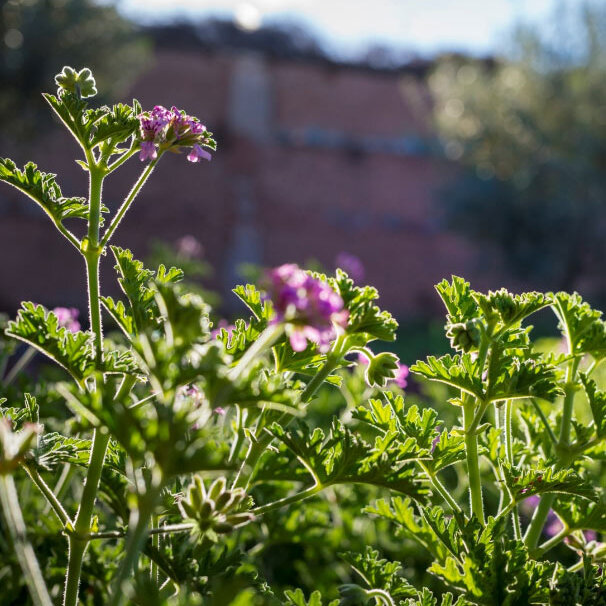 BENEFITS

A deceptively plain aesthetic belies the precious power within: rose geranium leaf is replete with energising, anti-inflammatory and anti-ageing properties, working wonders on the skin. The skin's natural oil production is balanced, and redness is reduced for a smooth, radiant complexion.

In Morocco, rose geranium leaf is used to treat a great number of skin problems, such as healing wounds and light burns, as well as to prevent wrinkles, whether diluted in rosehip oil or argan oil.
WHERE TO FIND IT:
Rouge Pur Couture
The
Slim Velvet
Radical
BY YVES SAINT LAURENT
Radical couture meets radical comfort. With an opacity that cloaks the lips entirely, yet a malleability that is soft and comfortable, this slim lipstick bridges the gap between subversion and sophistication. Pair it with a black blazer in the style of the couturier's androgynous heroines. Timeless. Enveloping. Vivid.
BROWSE MORE
SKINCARE INGREDIENTS