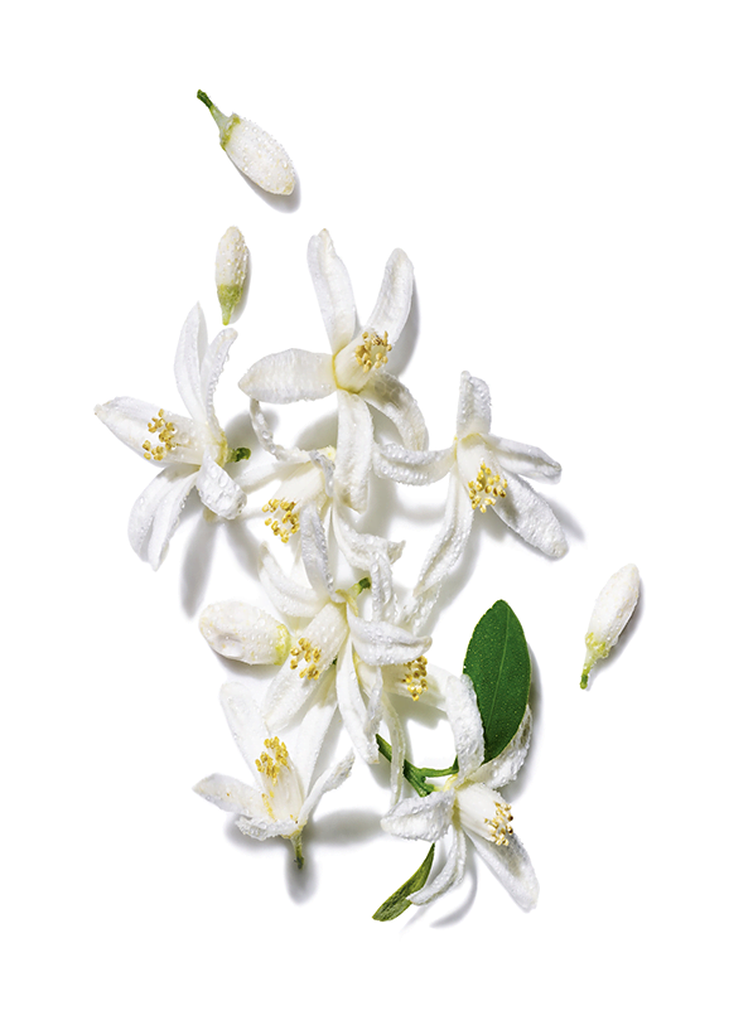 ORANGE BLOSSOM
Botanical name : Citrus aurantium amara
ACTIVE MOLECULES
Carotenes, coumarins,
flavonoids, essential oil,
limonenes,
methyl-tyramine,
naringin,
neohesperidine, pectins,
synephrine, vitamin C.
BENEFIT
Smoothing, antioxidant


Origin: YSL Beauty Ourika Community Gardens, Morocco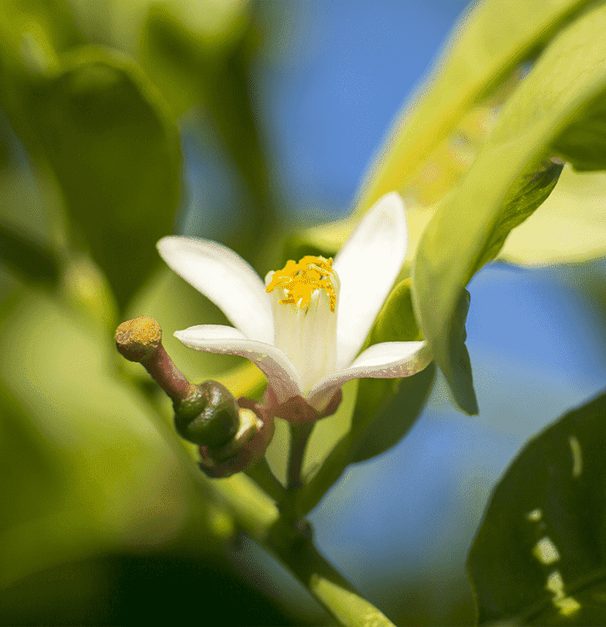 A BURST OF ENERGY

To Yves Saint Laurent, energy and creativity are closely entwined. In the natural world, orange fruit is a familiar source of vitamin C. Is it a poetic coincidence, then, that the fragrant orange blossom makes skin cells more receptive to vitamin absorption? Fruit and flower are clearly products of the same tree.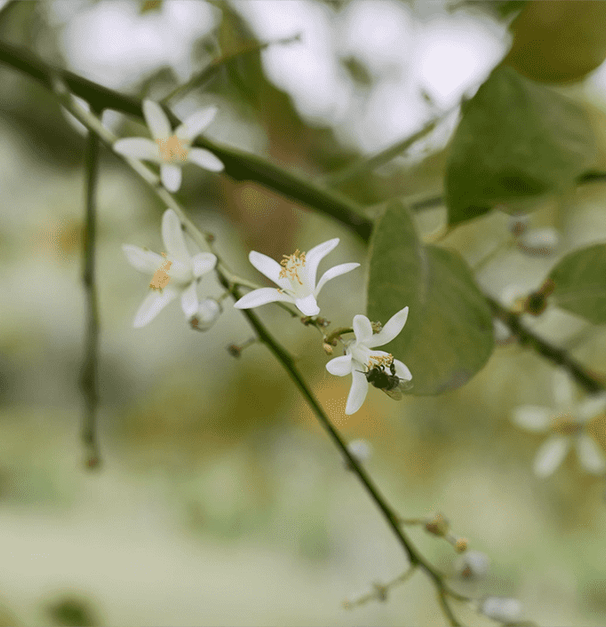 ORIGIN & HISTORY

Native to the southeast foothills of the Himalayas, the bitter orange tree has been cultivated for more than 2,000 years in China. The delicate, sensual scent of its pure, white flowers has made it a coveted ornamental tree. From the Orient, this precious tree was brought to the shores of the Mediterranean. It acclimatised perfectly in the region, particularly in Spain, where it still embellishes the alleys and gardens of Seville.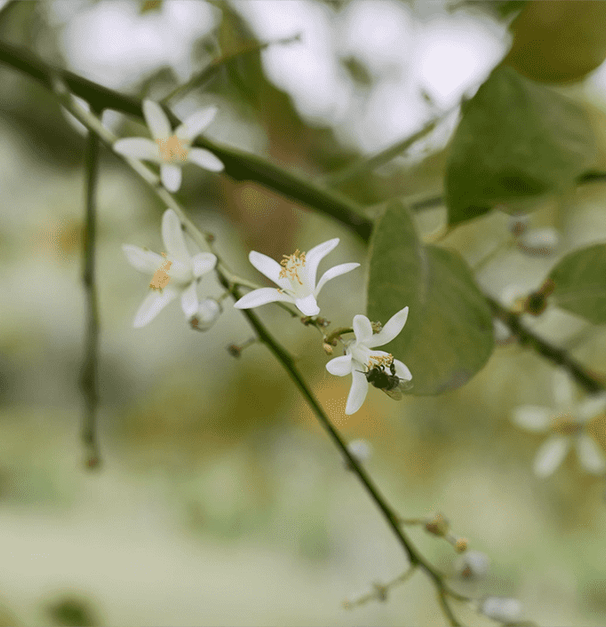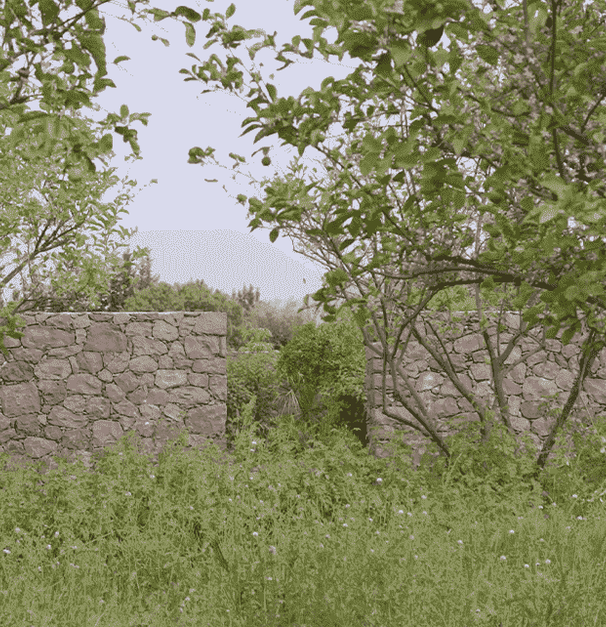 CULTIVATION

The bitter orange tree is a small, thorny and evergreen tree with fragrant white or pink flowers and edible, but bitter, fruits. In Morocco, the flowers are harvested between February and April. Orange blossoms are picked by hand, taking care to pick only open flowers.
BENEFITS

The orange blossom's anti-inflammatory properties soothe damaged skin and skin disorders. It is also highly effective in regenerating the skin and restoring its radiance.
WHERE TO FIND IT:
Pure Shots Hydra
Bounce
Essence-in-Lotion
BY YVES SAINT LAURENT
Nature and science act in synergy in the YSL Beauty Pure Shots range, tailored to contemporary women with active urban lifestyles. Each drop of this essence-in-lotion delivers thousands of encapsulated water-oil droplets that provide hydration, for skin that feels softer and more comfortable from the first application.
BROWSE MORE
SKINCARE INGREDIENTS