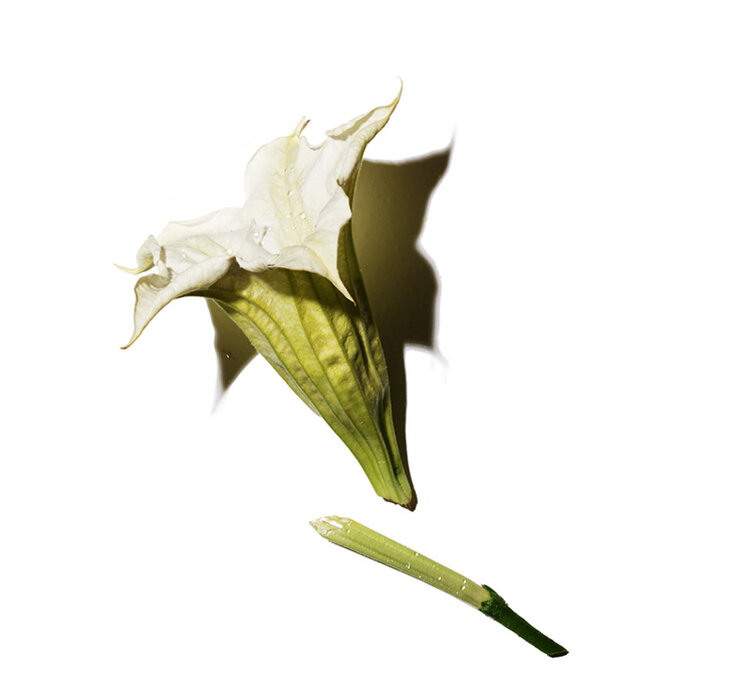 DATURA ACCORD
Botanical name : Datura wrightii
PROCESS
Headspace technology
FORM
Blend of natural and
man-made materials

With its upside-down corolla and hypnotic fragrance, the datura represents the pure vertigo of
l'amour fou. Since this fascinating flower doesn't yield its essence, its scent is captured and
reproduced using cutting-edge headspace technology.
PICKING THE DATURA FLOWER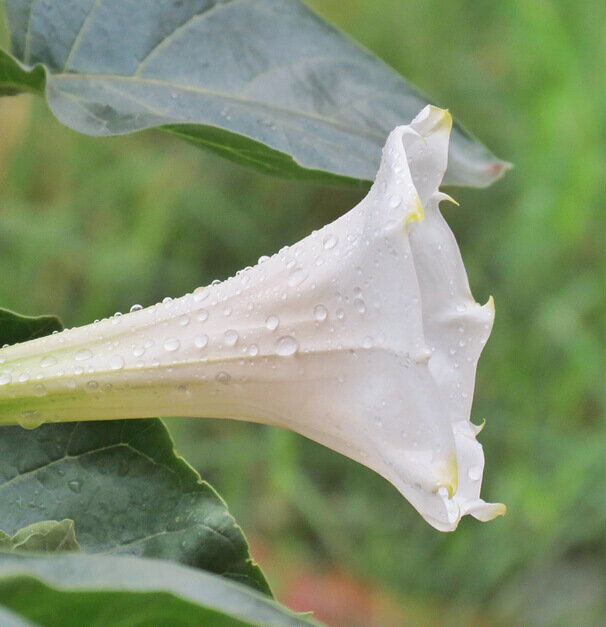 PICKING THE DATURA FLOWER

Native to Central America, where it was considered sacred, datura is the femme fatale of the floral world. A pallid, night-blooming beauty with magical powers, also known as Devil's Trumpet or moonflower… Datura is as fascinating as it is dangerous. The beautiful white flower is part of the intriguing but toxic nightshade family, which includes tobacco, chili peppers and the hallucinogenic mandrake.

But if perfumers have fallen in love with the hypnotic datura, it is for its fragrance, as captivating as the bloom is spectacular, glowing in the moonlight…But like many floral seductresses, it doesn't yield its essence, so its scent must be captured by another kind of magic, via headspace technology.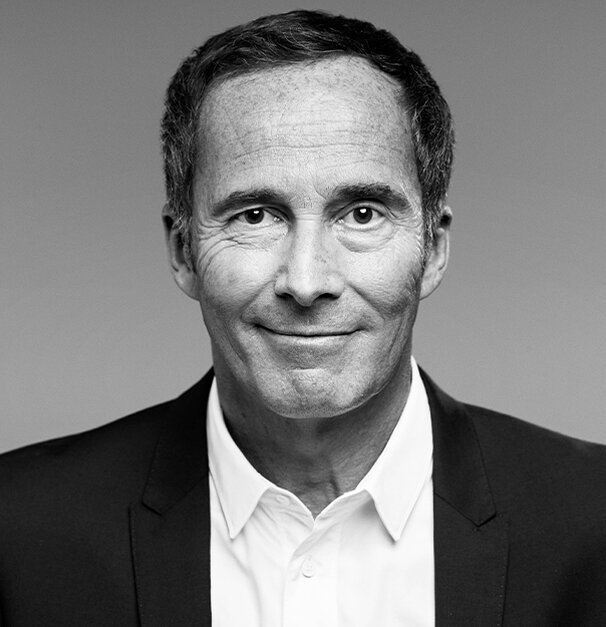 "We chose datura because it represents the vertigo of love, with its upside-down corolla. The scent is solar, with green and almond accents, but the flower doesn't yield its essence. When it releases its sweet, powerful fragrance at nightfall, we capture it using headspace technology, which is like an olfactory snapshot of nature, in order to reproduce it."

Olivier Cresp, Harry Frémont,
and Dora Baghriche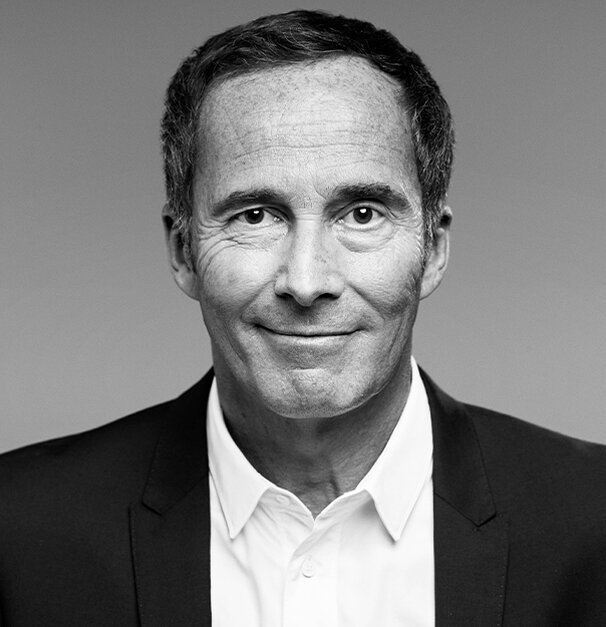 WHERE TO FIND IT:
MON PARIS,
THE EAU DE PARFUM
BY YVES SAINT LAURENT
It is the floral icon of MON PARIS. Its graceful shape, as it bows head down from its stem – the botanical illustration of the expression "head over heels in love" – is even reminiscent of the Eiffel Tower, the very symbol of the City of Love! Its bewitching scent captures the vertiginous sensation of newfound passion…
In MON PARIS, its sweet, almond-tinged hypnotic aura blends into a vertiginous accord of juicy blackcurrant and "white" patchouli – the purest expression of the wood. A contemporary interpretation of the most Parisian of fragrance families: the floral chypre, in its most sparkling, exhilarating expression. Yves Saint Laurent's declaration of love to the most romantic city in the world.
BROWSE MORE
FRAGRANCE INGREDIENTS