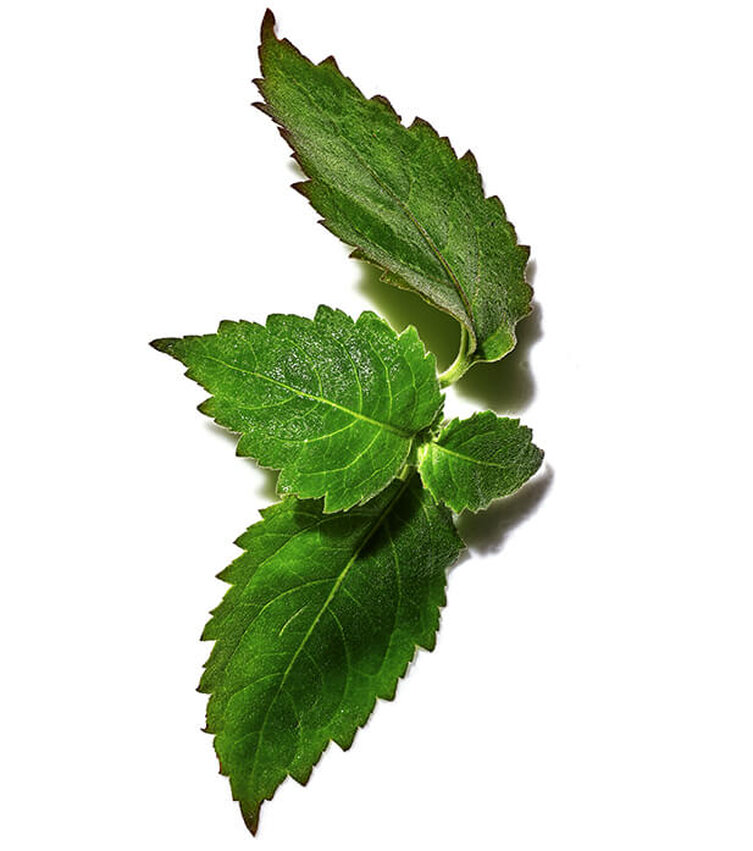 PATCHOULI HEART BALI
Botanical name : Pogostemon cablin
PART OF THE PLANT
Dried leaves
PROCESS
Volatile solvent
extraction
Steam distillation
FORM
Heart of patchouli oil

Radiant and dark. Earthy and velvety. Rock'n'roll and couture. Patchouli's woody signature is
both unique and uniquely versatile. Sustainably sourced in Bali, the exotic essence
distilled for YSL BEAUTY expresses its purest, most sensuous facets.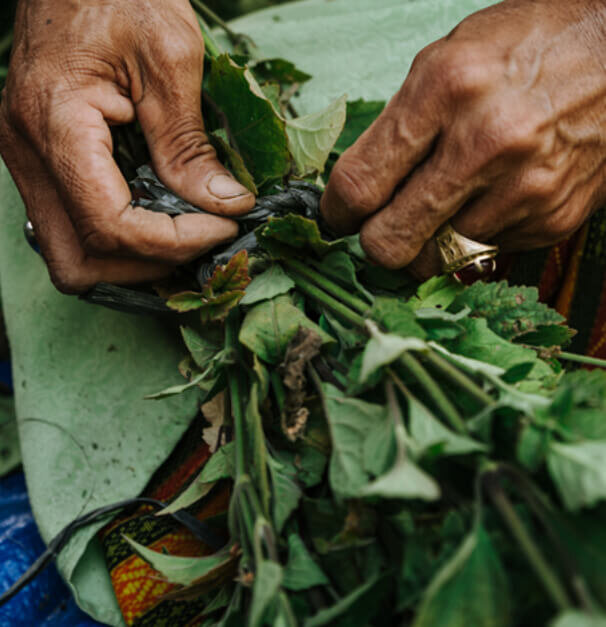 ORIGIN

A distant relative of mint native to the Philippines and Indonesia, patchouli has something of a picturesque past. Long used in Southeast Asia and India to protect cloth from moths, it sailed to Europe in the 19th century along with precious cashmere shawls. Its deep earthy scent, a guarantee of origin, turned it into a fragrance of choice for high society…
But once the first patchouli leaves were imported to England in 1844, the secret was out. Added to cheaper wares by French manufacturers, then distilled into fragrances, patchouli oil became the olfactory signature of the Parisian underworld, who prized it for its strength and unique lasting power.
In the early 20th century, patchouli became an indispensable foundation of the quintessentially Parisian chypre fragrance family. Then the potent oil was favored by the Bohemians of the 60s… A rebel in couture clothing: that's the charm of a material [...] that perfumers simply cannot do without. In fact, patchouli is the most widely used natural ingredient in perfumery.
SOURCING

Today, Indonesia produces 90% of the world's patchouli, in Java, Sumatra, and Sulawesi. The quality used by YSL BEAUTY is grown in a region of Bali where the patchouli bush yields aromatic leaves that are particularly rich in patchoulol, the main odorant component of the plant. Its essence is therefore more naturally sensuous and less camphoraceous than oils from other provenances. This quality is reserved for YSL Beauty.

Certified "For Life", its cultivation is part of a long-term sustainable agricultural program that aims to empower local communities, to preserve and revitalize a fragile ecosystem, to optimize cultivation and distillation techniques through the development of best practices, and to ensure transparency and traceability.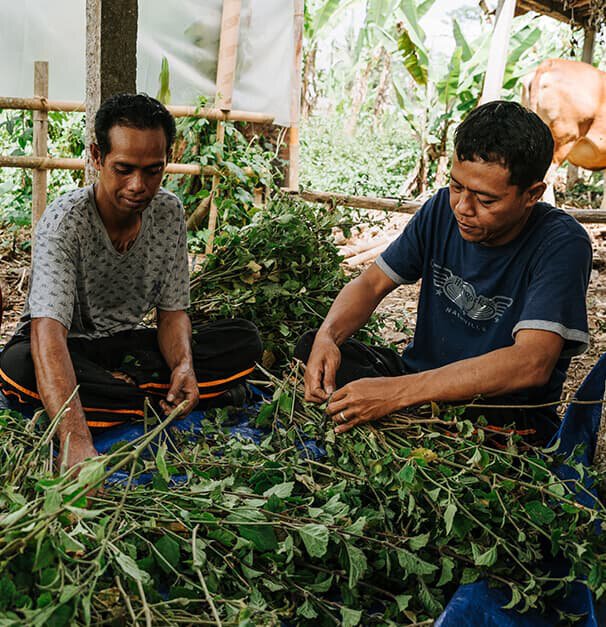 HARVEST

Patchouli plantations are moved every five years. Fields are planted during the rainy season, between November and late April. Though it is considered a woody note, the essence is drawn from the fragrant green leaves, harvested 4 to 9 months after plantation, every three to six months, with a maximum of three harvests per year.

In the experimental fields of the producers who supply YSL BEAUTY, the biomass left over from distillation of patchouli leaves is used as compost, along with other farm byproducts such as weeds, banana leaves, sugar cane leaves, etc., to restore the nutritional elements of the soil.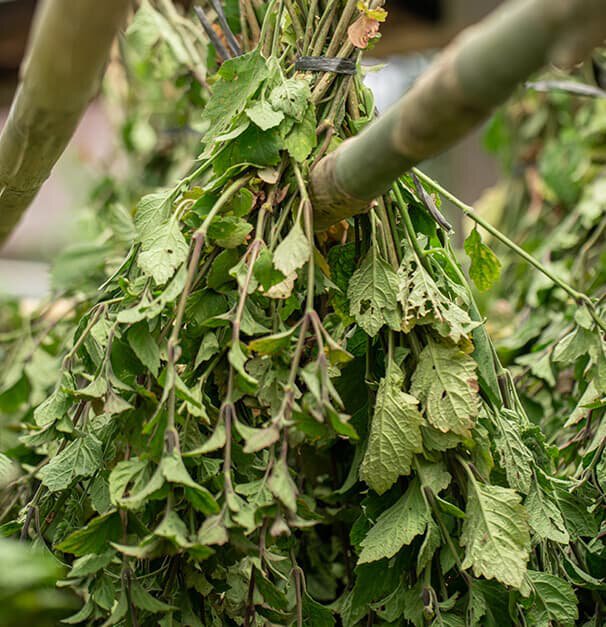 PROCESS

Once harvested, patchouli leaves are dried in ventilated rooms for 3 to 5 days. The material is frequently turned over to avoid fermentation. The dried leaves are steam-distilled for 6 to 24 hours. To produce 1 kg of essential oil, 50 kg of leaves are needed.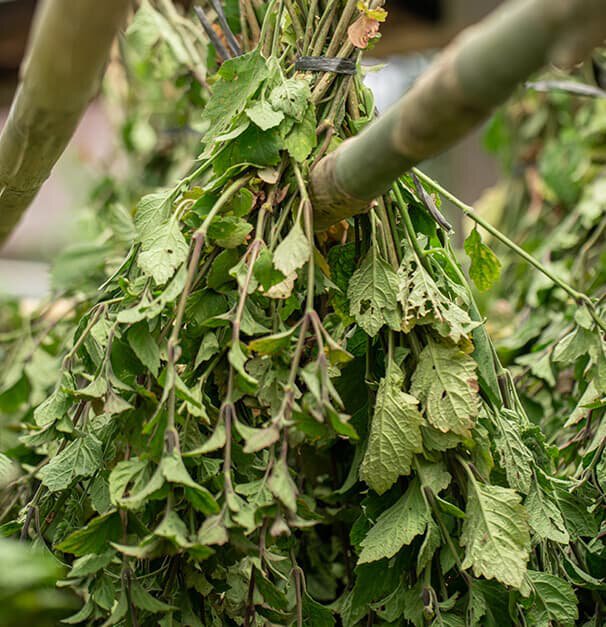 WHERE TO FIND IT:
WILD LEATHER,
THE EAU DE PARFUM
BY YVES SAINT LAURENT
Bold leather. Black leather. Straight-to-the-point leather. Powerful and vibrant. Masculine and feminine. Animalistic and chic… A vibrant blend of Oriental sensuality and Parisian edginess, WILD LEATHER, from the exclusive "Le Vestiaire des Parfums" collection, plays on seductive contrasts and carnal addiction.

Here, the scent's namesake leather accord is painted black by a duo of premium ingredients: the delectable Vanilla Bourbon and the precious Patchouli Heart, crafted for YSL BEAUTY to bring out its smoothness.

As raw and edgy as a vintage biker jacket, yet as sexy and sophisticated as a glossy thigh-high boot, the iconic note of the Sixties takes on a new sophistication. It's bold. It's tough. It's wildly couture. And just like Yves Saint Laurent's first, iconic leather designs, it's got a whiff of danger… Because it's WILD LEATHER.
BROWSE MORE
FRAGRANCE INGREDIENTS