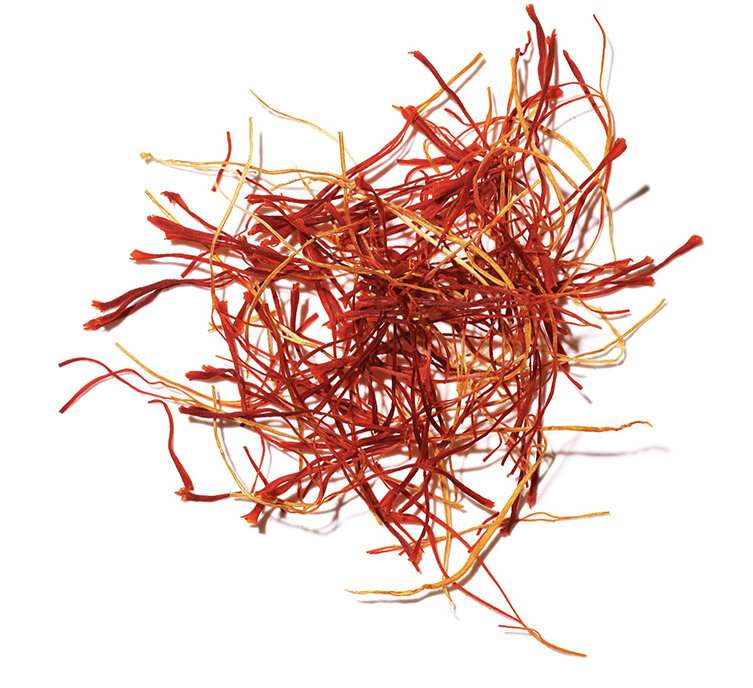 SAFFRON
Botanical name : Crocus sativus
PART OF THE PLANT
Pistils
ACTIVE MOLECULES
Crocin, crocetin,
picrocrocin, safranal
BENEFIT
Anti-inflammatory & antioxidant


Origin: YSL Beauty Ourika Community Gardens, Morocco
A BEAUTY SECRET REVEALED

Rarer than gold, and equally precious. A mysterious spice nestles among the peaks of the Moroccan Atlas Mountains, where Yves Saint Laurent discovered his innate creative spirit: the pistil of the saffron flower. Prized over many centuries for its medicinal properties, the pistil of Moroccan crocus sativus has been passed down through generations of women who cherished its untold secret: an exceptional power to enhance the skin.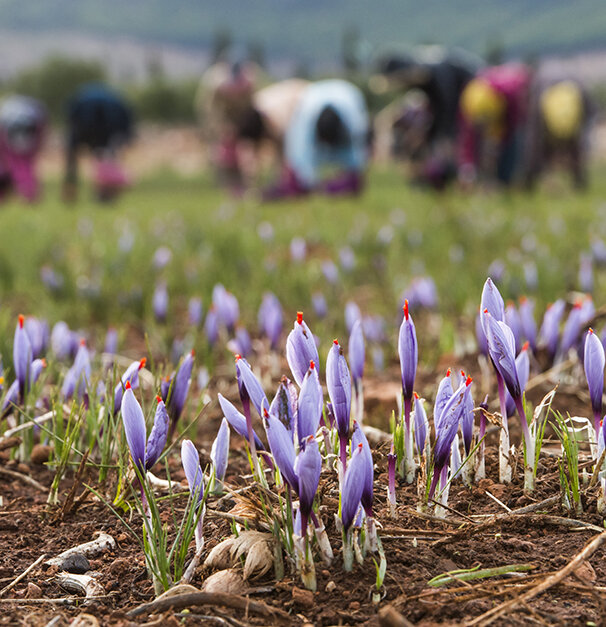 ORIGIN & HISTORY

Believed to have originated in Greece, the resilient crocus sativus flower thrives high up in the Moroccan Mountains. Able to withstand extreme desert conditions, with temperatures alternating between glacial cold and sweltering heat, the bloom's three orange-red stigmas are harvested under the name of saffron. These fragrant stigmas colour the skin bright yellow when crushed between thumb and index.

"The most noble spice in the world" is a lofty label to carry, but an accurate one. Saffron's threadlike red stigmas and purple petals have valuable regeneration and anti-inflammatory properties applied to YSL Beauty's cutting-edge couture skincare.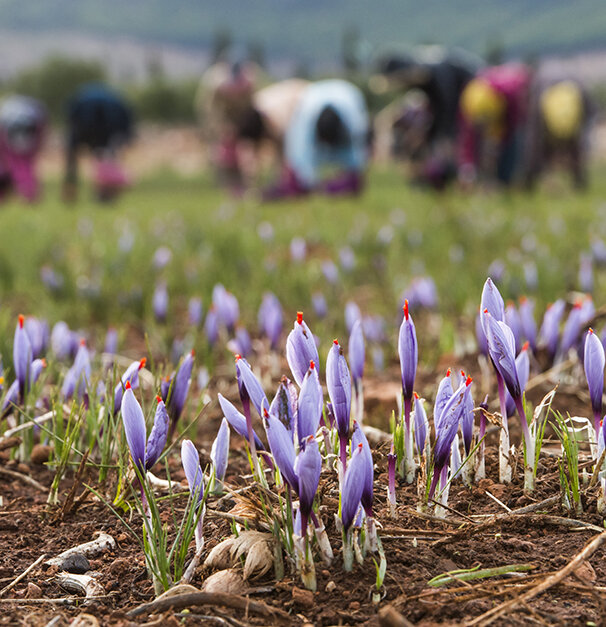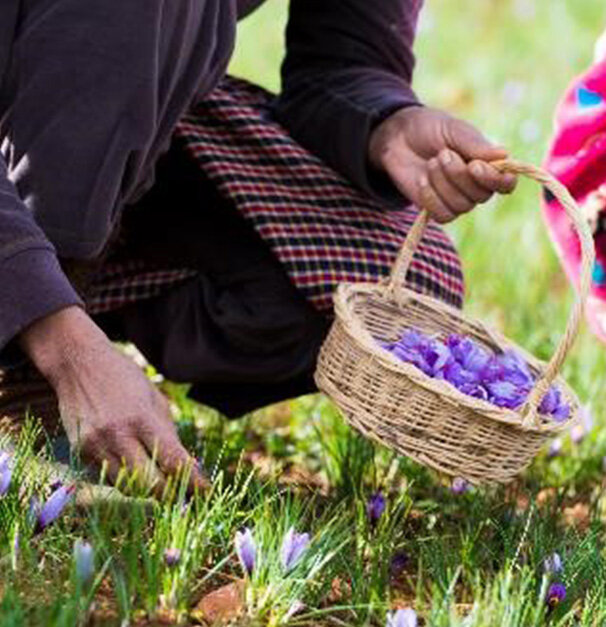 CULTIVATION

Powerful and unpredictable, the elusive saffron flower blooms on a single morning every year, in October. The first flowers open at dawn and must be picked by hand before 10 am if their powers of renewal are to be captured. They are then delicately pruned, keeping only the pistils. After their extraction, the stigmas are dried quickly to protect the compounds – this final stage of the harvest is crucial and determines the quality of the saffron.
BENEFITS

The source of saffron's orangey yellow colour, the active ingredient crocin tackles inflammation – one of the primary triggers of lines, wrinkles and an uneven tone and texture. Crocetin, the precursor to crocin, activates cellular protection to counteract free radical damage and make the skin more resilient to aggressors. The skin's capacity for natural regeneration is restored.
WHERE TO FIND IT:
OR ROUGE RANGE
BY YVES SAINT LAURENT
Combining Moroccan saffron with avant-garde science, the newly reformulated Or Rouge range is concentrated in crocin and crocetin to promote dramatic skin renewal for sublimely smooth, uniform, plumped and radiant skin. Each lid is adorned with brushed gold, whereas the black, gold and red colourway – capturing the heart of Yves Saint Laurent's couture heritage – reflects the couturier's bold spirit.
BROWSE MORE
SKINCARE INGREDIENTS