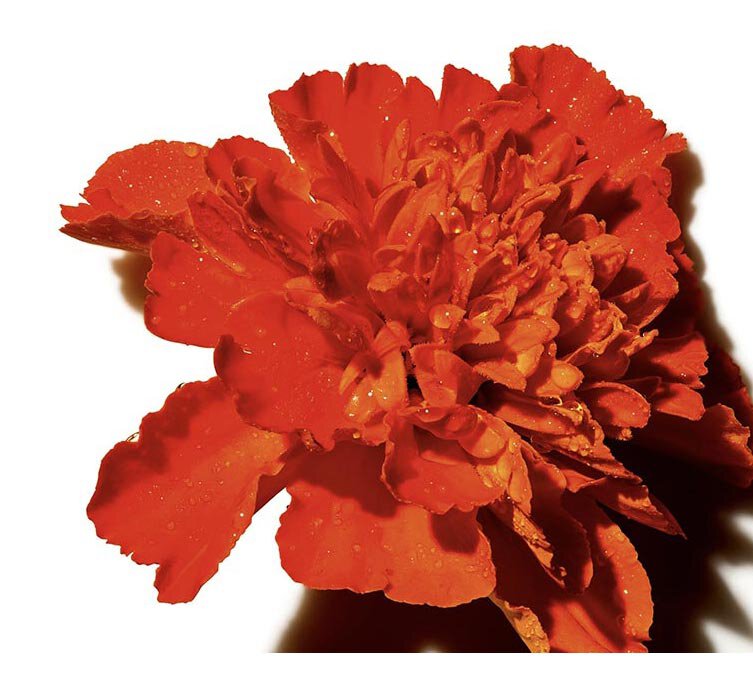 MARIGOLD
Botanical name : Calendula officinalis
ACTIVE MOLECULES
Salicylic acid,
carotenoids, faradiole,
essential oils, flavonoids,
mucilage,
saponosides,
triterpenoid, xanthophylls.
BENEFITS
Anti-inflammatory & antioxidant


Origin: YSL Beauty Ourika Community Gardens, Morocco
A FLORAL EXPRESSION OF SOLAR WARMTH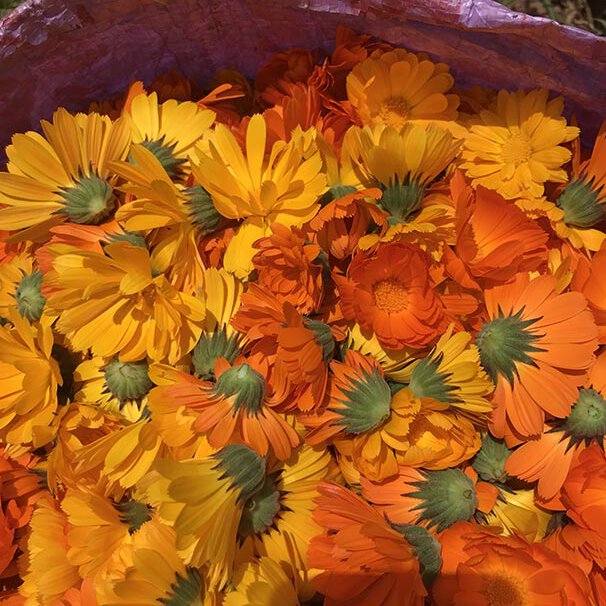 A FLORAL EXPRESSION OF SOLAR WARMTH

Yves Saint Laurent was irresistibly drawn to the light-bathed landscapes of Morocco, and the yellow-orange marigold flower is no different: it loves to bask in warm, golden rays. It was once known by the name of solsequia – Latin for "which follows the sun". These blooms close at night and open their petals once the sun has reached its zenith, to soak up its full glory.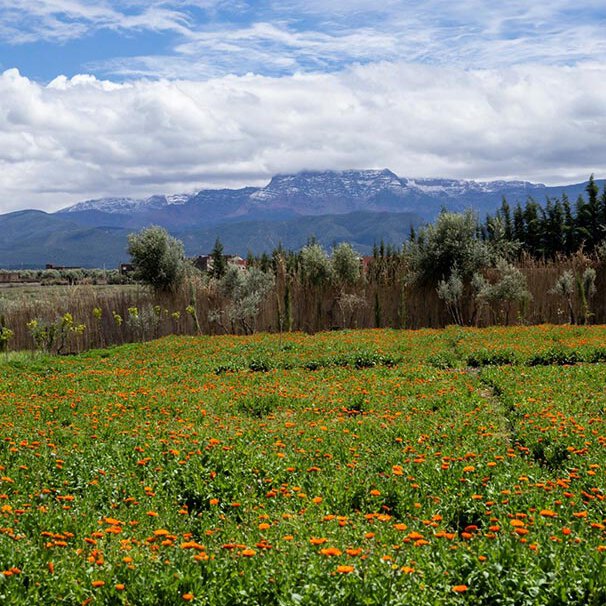 ORIGIN & HISTORY

In ancient Greek, Roman, Middle Eastern and Indian cultures, the marigold flower was used as a medicinal herb and as a dye for fabrics, foods and cosmetics.

Blooming at the beginning of each month, the flower is also called calendula, from the Latin calendae – the first day of the month. Marigold's likeness to the sun has made it a symbol of grace and the sacred. The brilliant flowers have been strung into garlands and placed around statues of Mary, offered in place of coins and earning the name "Mary's gold".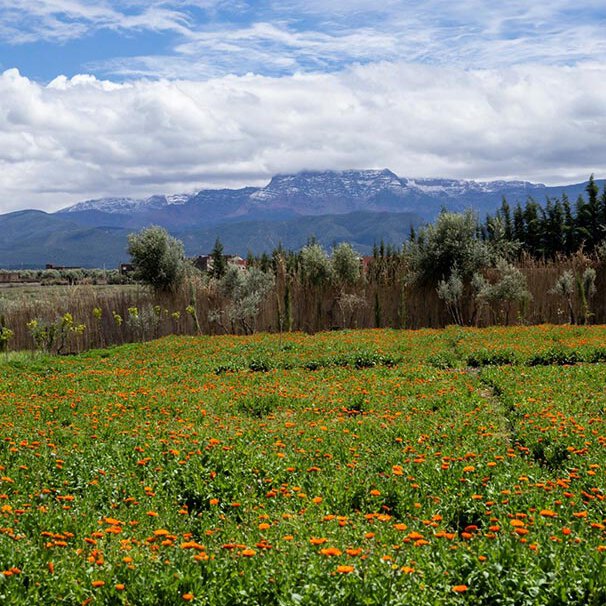 CULTIVATION

Calendula is grown mainly in North Africa and Morocco. The leaves are rough to the touch, offsetting the silky softness of its fiery yellow, red or even orange flowers that sit atop thick and hairy stems. The extreme climate conditions of the Ourika Community Gardens allow the flower to develop better protection and defence mechanisms. This prompts the plant to produce abundant blossoms.
BENEFITS

The bloom's profusion of revitalising properties soothe the skin and deliver antioxidant and anti-inflammatory properties, helping to calm redness and promote an even complexion.
WHERE TO FIND IT:
TOUCHE ÉCLAT
BY YVES SAINT LAURENT
Yves Saint Laurent's obsession with light inspired him to create the first highlighting pen – a revolution in the art of make-up. Like a magic wand, Touche Éclat instantly brightens, smooths and perfects the complexion with a natural, luminous finish. The YSL glow liquid foundation Touche Eclat Le Teint provides 24H* breathable coverage and 24H Hydration**, and healthy glow for uncompromised flawless skin nor dullness.

BROWSE MORE
MAKEUP INGREDIENTS